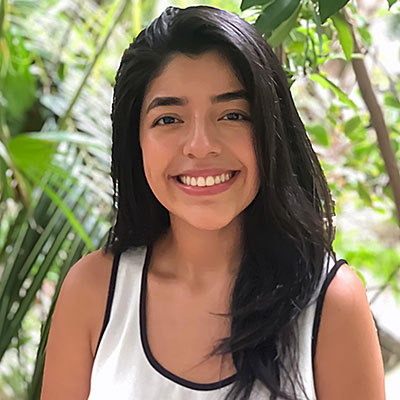 Senior Fellow
Ashley is a Diplomacy and World Affairs major and Latino/a and Latin American Studies minor. She was born and raised in NYC and loves talking about the differences between the east coast and west coast. She is also a firm believer that NYC pizza is the best pizza. While at Oxy she has been able to hone in on her passion for studying a range of issues within Latin America, specifically the socio-political refugee crisis in Venezuela. Throughout her time at Oxy, she has taken 8 courses focusing on Latin America and can't get enough. This upcoming semester she will be participating in the Oxy at the UN Program as an intern for the Costa Rica Mission. She has worked for the Neighborhood Partnership Program since her first semester at Oxy and has been involved in the Latinx Student Union and Student Labor Alliance. During summer and winter break she splits her time between interning in NYC and living in Mexico or the Netherlands. She absolutely loves traveling and is learning to ride a motorcycle for future travels. If she could have one superpower it would be fluency in every language so that she could most intimately communicate with people all over the world. She loves spending time with her friends, binging shows on Netflix, eating, and petting dogs.
Favorite Class
Introduction to Human Rights
Favorite Place on Campus
The Quad
Favorite Place in L.A.
Santa Monica Beach
Advice for High School Seniors
Ensure that you are searching for a college that is a good fit for you (academically, socially, emotionally, financially, etc) and that you will be happy in for the next four years.
Contact Me: aaulestia@oxy.edu