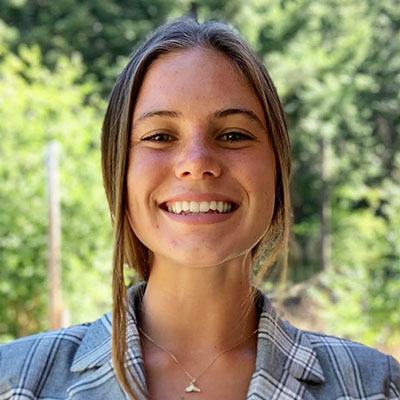 Senior Fellow
Kya Fee is an Economics and Politics double major from Washington state. In her time at Oxy, she has learned that it is possible to bridge the gap between her passions for environmentalism and sustainability with social justice, and that ultimately they cannot exist without one another. Her experience growing up in a rural town coupled with moving to a sprawling metropolis for college gave her a unique perspective on all of the different issues she has pursued at Oxy. The stellar academics and hard working professors have her excited for life after Oxy, and she has loved being involved in a variety of different campus orgs and experiences. Kya is a Campaign Semester Alumna, an NCAA athlete on the Women's Track and Field team, a student leader in the athletic department, and has worked various jobs on and off campus during her first three years. Outside of school, she loves anything active and outdoors, and she have a soft spot for live music, broadway, and fashion.
Favorite Class
Climate Change and Global Justice
Favorite Place on Campus
The view from Norris Hall
Favorite Place in L.A.
The trails in Griffith Park
Advice for High School Seniors
Take this process as an opportunity to learn more about yourself — it will help you when you get to the college you choose.
Contact Me: kfee@oxy.edu