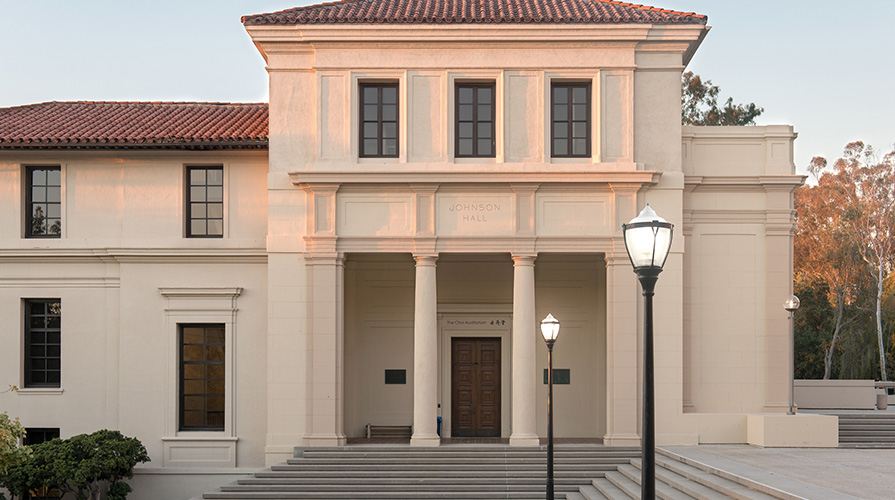 The Presidential Search Committee (PSC) held its first meeting on Monday, April 29 from 10 a.m. to noon in the Cushman Board Room. All committee members, save one, were present, with five members joining via conference call.
After attendance and introductions, Trustee Co-Chair Chip Blacker offered preliminary remarks regarding the Board of Trustees charge for the search committee. Next, he gave an overview of  the process, underscoring that the search process will be thorough, comprehensive and transparent. Blacker discussed the confidentiality guidelines, especially as they pertain to protecting the privacy of potential candidates and updated the committee on the hiring of a search firm. [An RFP went out to twelve firms, seven responded and a trustee working group is interviewing four finalists this week.]
Co-Chair Wendy Sternberg discussed various aspects of working with a search firm.
The PSC discussed additions to the presidential search website, including a list of past Oxy presidents and an FAQ. Summarized meeting notes will be published on the website, as soon as possible after each meeting, once the committee reviews them.
PSC members discussed, at length, the qualities and experience the college community seeks in its next president, as stated in the community listening sessions and in the anonymous online feedback survey.
In part, that means finding someone who:
will be connected to the campus community and involved in the life of the community

will be committed to diversity on campus, to advancing the mission of the college, and to meeting the needs of a diverse student population

will be a relationship builder among all constituencies -- alums, community partners, faculty, staff/admin, students, and trustees

intrinsically understands and values a liberal arts college education

will fundraise to provide resources to address campus needs and balance that work with campus engagement and administrative oversight
The Co-Chairs will arrange for anti-bias training for the PSC. The PSC will develop rubrics that align with position criteria for assessment of candidates.
The PSC reviewed and discussed the 2008 position description for the President of Occidental College. The Co-Chairs will work on a revised structural outline for the document, then search committee members will draft each area, based on their respective areas of expertise and the input received from the community, and the assistance of the search firm.