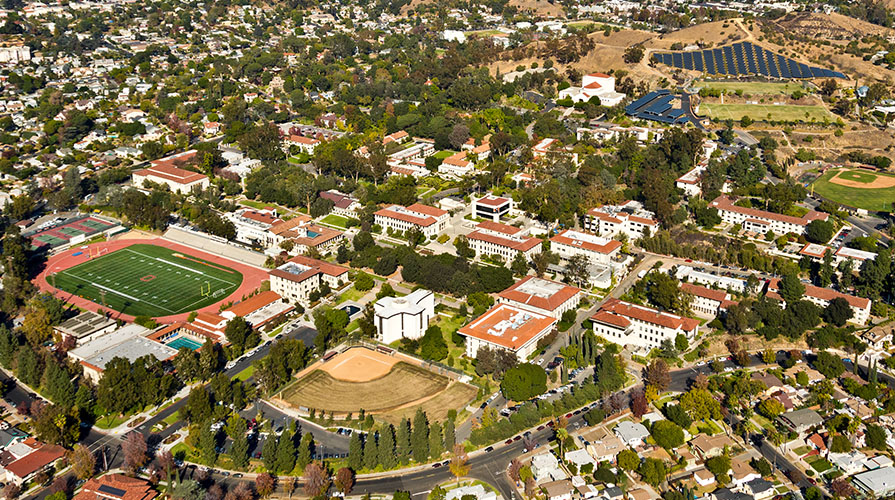 The presidential search committee had its first meeting of the 2019 fall semester on Wednesday September 11, in which we got our first look at how the candidate pool is shaping up.
The September meeting began with an anti-bias training session for the full committee, prior to the discussion of any candidates. The purpose of this training was to ensure that all members of the search committee consider each candidate fairly and by the criteria articulated in the position description when discussing each candidate's qualifications. The committee then moved on to a discussion of the candidate pool. Our search firm colleagues report a strong level of interest in the Oxy presidency, and the search committee is pleased with the impressive, accomplished, and diverse array of candidates that are under consideration. 
Many candidate nominations have come from the community, and input provided by faculty, students, staff, and alumni. That input was utilized during the drafting of the position description, to identify and characterize the opportunities inherent in the Oxy presidency for the College's next leader, and will guide the committee as it narrows the candidate pool and moves on to the next stages of the search. We encourage you to read the position description if you haven't already done so, as the committee feels that the key themes expressed by Oxy students, faculty and staff are reflected in the document. We are continuing our efforts to identify possible candidates for appointment and invite the community to share with us the names of any individuals whom you regard as especially worthy of the search committee's consideration.
Although we are limited in what we can share due to the confidential nature of this process, we will do our best to keep the community apprised of our progress throughout the semester and through the conclusion of the search.
Best,
Coit (Chip) Blacker '72, Search Committee Co-Chair
Wendy Sternberg, Search Committee Co-Chair