Even though we have made the switch to remote learning, Senate is still here for you!  Keep your eyes open for an email for invitations to weekly Zoom meetings! 
Purpose of the Senate
Serving as a voice for the student body, supporting students and their activities, allocating and administering funds from the student body fees, overseeing Student Services, and serving as the legislative body for all Associated Students of Occidental College.
President
Nina Srdić Hadži-Nešić (she/her/hers)
Major: Diplomacy and World Affairs, Theater
I am passionate about fighting for equity, students' concerns, and student participation in high-level decision making at the college in the spirit of shared governance. I am here if you need my support, advocacy, or help with anything, just reach out or talk to me when you see me on campus! I also work as a Career Peer Advisor (CPA) at the Hameetman Career Center which means you can schedule an appointment with me via Handshake and I got you for the resume/cover letter help! I'm a passionate scuba-diver and pasta eater as well... 
Vice President, External Affairs
Julia Eubanks (she/her/hers) 
Major: Diplomacy and World Affairs, Comparative Studies in Literature and Culture
I am VP of External because I am passionate about engaging Occidental with its surrounding community in Eagle Rock and Highland Park as well as keeping the student body informed.  Outside of ASOC, I write for The Occidental, help to plan the UN week, and write music.
Vice President, Finance
Kitty Lu (she/her/hers)
Major: Kinesiology, Minor: Gender, Women, and Sexuality Studies
I am a Career Peer Advisor (make an appointment with me to improve your resume and career readiness) and an eboard member of the Planned Parenthood Club (look for me in the quad for Condom Fridays). I also assist the athletic trainers in the Sports Medicine office as they care for our athletes. My favorite thing to do at Oxy is play rugby! (Peep my pic after one of our games) I would love to see you play with us. Reach out to be if you have any funding questions.
Vice President, Internal Affairs
Stephi Howard (she/her/hers)
Major: Critical Theory & Social Justice  Minors: Education & Theatre
A little about me: I am from Atlanta, Georgia <3, I love comedy and yoga. At Oxy, I have a KOXY show, I am an officer in Alpha Lambda Phi Alpha, and I do DancePro. Please do not hesitate to reach out if you need anything or just want to talk!
Vice President, Policies
Kyler Parris (he/him/his)
Major: Diplomacy and World Affairs
My hometown is Bothell, WA, so you can probably find me enjoying the sun and drinking Green Bean cold brew somewhere on campus. Beyond Senate, I kick balls for Oxy Football, help plan stuff for the McKinnon Center, and lead campus tours. I'm also the student rep. to the Board of Trustees Budget Committee. I love getting to meet new people in our community (on or off campus) so reach out!​​​​​​​
Chief of Staff: 

Annalise Shiroma (she/her/hers)
Senior Class Senators 
Hope Fowler (she/her/hers)
Major: Computer Science + Politics, Minor: Interdisciplinary Writing, Religious Studies
I am a member of the Womxn's Rugby team, worked at the circulation desk, worked as the Student Assistant for the Writing and Rhetoric Department, and work as a note-taker. I am a student who receives financial aid and work-study, and I am here to listen and help as you see fit. If you'd just like to talk, somethings I really enjoy include coffee, hiking, skateboarding, and collaging. All the best to you during these strange times.
Cleo Juster (she/her/hers)
Major: Politics Minor: Urban and Environmental Policy
When I'm not playing rugby with the Occidental Womxn's Rugby team you can find me by Wylie listening to music or skateboarding around. I love to hang out on the quad with friends. I am the current Director of Community Engagement so if you have any ideas for fun activities around campus hit me up! Would love to work on a project together. Hope to hear from you all soon :)
Sophomore Class Senators  
Benjamin Ventresca (he/him/his)
Major: Politics, Economics
I'm the treasurer for the ultimate team, as well as a finance assistant in the slice office.  You can find me sitting on the grass in the quad about half the time, and playing frisbee the other half.  Occasionally I also do homework.
Luca Van der Meer (he/him/his) 
Major: Economics, Minor: Math
I work for SLICE as a Programming Coordinator, so come find me Tuesdays and Thursdays to book spaces and talk. I'm also a tour guide, who can be found either tossing around a frisbee or listening to musicals while working on the quad. 
First-Year Class Senators 
Braedon Hatt
Major: Undeclared (thinking about Politics and Theater)
I'm involved with the Theater program as a member of the Spring Mainstage production and 2 Paws Up Sketch Comedy Club. During the first semester, I worked as a College Coach for the Neighborhood Partnership Program. I'm excited about serving as a representative for my class and helping people navigate all that Oxy has to offer.
Lena Sullivan 
Major: Undeclared (but thinking about DWA, maybe a minor in CTSJ)
At Oxy I'm involved in dance, meditation, the Excess Food Recovery Team, and general political advocacy things! I care a whole lot about doing my best to make sure everyone feels a part of the Oxy community and like they matter here, so if you ever want support/have feedback/want to chat please hmu! 
Senate Advisor
SLICE Dir. Marcus A. Rodriguez (he/him/his)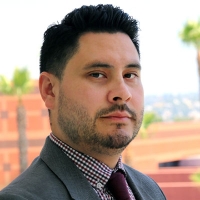 Marcus is a seasoned student affairs professional specializing in identity building and civic engagement with a focus on cross-sector leadership development. Expanding the SLICE curriculum to focus on meaning-making and transformative learning, he manages a dynamic team of dedicated educators, accomplished event organizers, and skilled student programmers.
---
In loving memory of Marahyah "Ilah" Richardson, rest in peace and power.