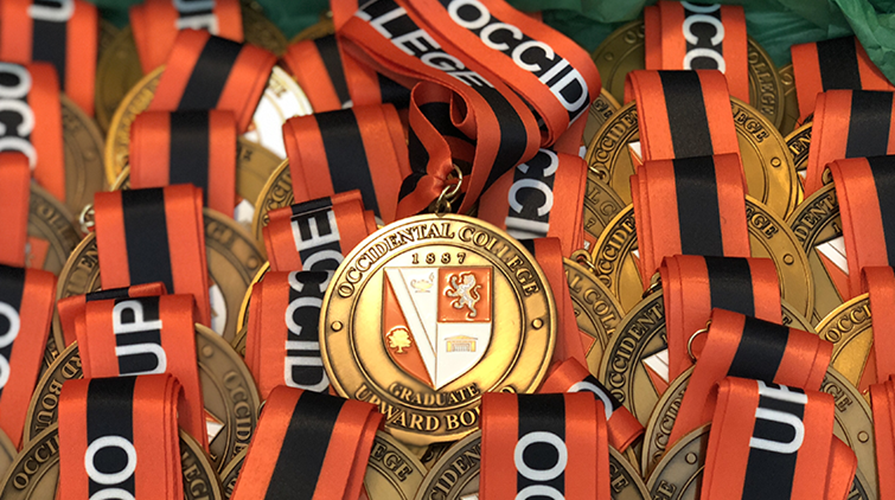 Overall, Upward Bound prepared many of these students for the college experience and it gave them hope that they too had an opportunity for college success." - Ricardo Romo, Upward Bound Participant, 1969-1970
Upward Bound at the Occidental College started in 1965. Since that date, over 2,000 students have successfully completed the program. Upward Bound staff members track the progress of and maintain regular contact with graduates. Alumni give back to the program by tutoring, mentoring current students, speaking at program workshops, working and tutors and resident advisors during the summer program, and providing support for the program in a number of ways. Alumni of Upward Bound at the Occidental College are encouraged to reach out to our Director, Jesús Maldonado, if you are interested in getting involved with the program.  You can also use this form to update your contact information.  
---
55th Anniversary Celebration
On February 1, 2020, over 170 UB alumni, students, friends, and former and current staff came together to celebrate the Legacy of Oxy Upward Bound. During the program, the Oxy UB Advocate Medallion was presented to Dr. Marguerite Archie-Hudson, founding Director, and Dennis Collins, former Dean of Students and Oxy Trustee, who helped bring the program to Oxy.
It was a great opportunity for alumni to come back to Oxy to rekindle old friendships, share stories, and see how much the program has grown in 55 years. Current Oxy UB students were also in attendance and the opportunity to sharpen their business etiquette and networking skills.
Overall the event was a great opportunity to reconnect and celebrate the success of Oxy Upward Bound and the students they have served. TRIO WORKS!