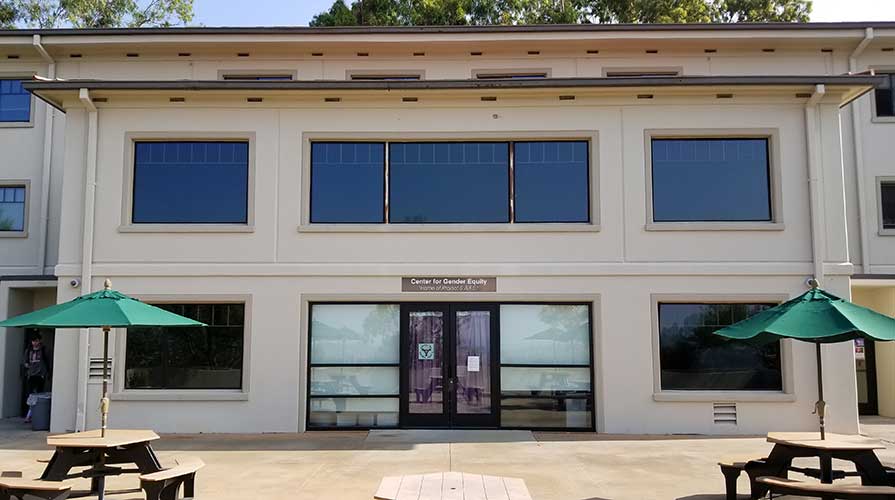 Welcome to the Center for Gender Equity! Come visit us—we have comfy couches and great books to peruse.
The mission of the Center for Gender Equity is to address the needs of women, men, non-binary, agender, and transgender members on campus by providing support, advocacy, and programming that promotes awareness, personal empowerment, mutual respect, and equity. The CGE provides a gathering space for all students at Occidental College to study, relax, plan activities, and receive resources on issues regarding gender, sexuality, identity, and the diverse community of Occidental.
Connect with Us
Location: Lower Stewie
Phone: (323) 341-4749
Email: cge@oxy.edu
Like us on: Facebook
Oxy 24/7 Confidential Hotline: (323) 341-4141
Services/Programming
Resource Library including periodicals, videos, and books dedicated to gender, feminism, masculinity, and sexuality
Referral services to community resources 
Using CGE
If you have any questions about how to reserve the space, please call the Office of Equity & Inclusion at 323-259-2522.
For other information, please contact Coodinator, Andrew Dat Hua (ahua@oxy.edu) or Assistant Director, John Nguyen (jnguyen2@oxy.edu).