Diplomacy & World Affairs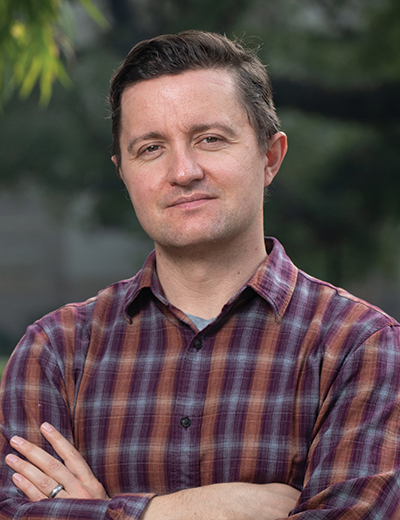 What attracted you to Occidental?
I am a big fan of the liberal arts college experience, having attended one as a student and taught at another during the previous five years. But what attracted me to Occidental in particular was the Diplomacy & World Affairs program and the opportunities offered by the Young Initiative on the Global Political Economy. The combination of scholarly rigor, high-caliber teaching and possibilities for engagement in real-world policymaking both at the local level in Los Angeles and at the global level with the United Nations program are one of a kind here.
How have you been connecting to students during remote learning?
Besides the usual office hours and in-class group work, I have attended (remotely) events organized by student groups and also made myself available to our majors who are not currently enrolled in my classes. Overall, I doubt any students prefer remote learning over on-campus instruction, but I have been impressed with Oxy students and their willingness to deal with all these new challenges. My general sense is that both students and faculty think that the shift to remote instruction has gone better than anticipated.
What do you look forward to most about returning to campus?
I am looking forward to all those elements of campus life that are unplanned and unanticipated. I cannot wait to run into students at the Green Bean or on the tennis courts; drop into a biology lecture or attend musical rehearsals and theater performances. I am also excited to learn about and become part of various ways in which Oxy is enmeshed in broader L.A. life.
The inexhaustible opportunities for new discoveries is what I find most exciting about my profession.
How do you balance your research with your teaching, and how much do the two intersect?
I am very fortunate because in my current position my teaching and research interests overlap almost exactly. I teach courses on authoritarianism, Russian and Eurasian politics, global political economy, and international relations. These also happen to be the very topics of my academic research! In the next few years, I would like to introduce more practical, policy-relevant elements into both my teaching and research. But the inexhaustible opportunities for new discoveries is what I find most exciting about my profession.