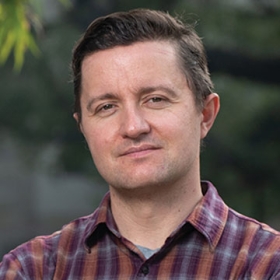 Associate Professor, Diplomacy and World Affairs
B.A., University of Redlands; M.A., Villanova University; Ph.D., Cornell University
Igor Logvinenko teaches, researches, and writes about global political economy and its relationship to politics and policymaking in low and middle-income countries.
I am an Associate Professor of Diplomacy & World Affairs and an affiliate of the John Parke Young Initiative on the Global Political Economy at Occidental College. My research and commentary have appeared in Communist and Post-Communist Studies, Democratization, Europe-Asia Studies, Review of International Political Economy, Just Security, The Moscow Times, and other publications. 

My book Global Finance and Local Control: Corruption and Wealth in Contemporary Russia was published in the Cornell Studies in Money series at Cornell University Press in 2021.

I received a doctorate in Government from Cornell University in 2015. Before coming to Oxy, I spent five memorable years in the Department of Political Science at Wellesley College. I have also held appointments at the Cornell-in-Washington Program, the Harriman Institute at Columbia University, and the Monterey Institute for International Studies. I am a native of Bishkek, Kyrgyzstan, where I had the great fortune to attend the Physics and Mathematics Lyceum #61.