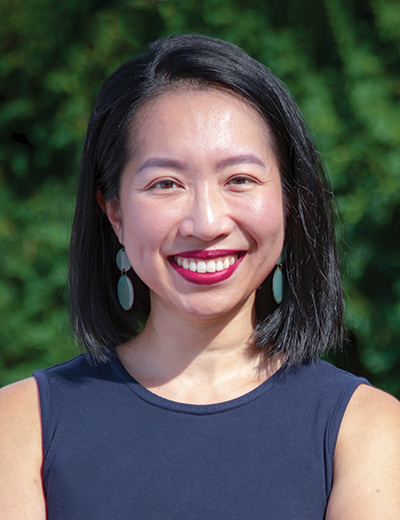 What attracted you to Occidental?
I was drawn to Oxy's institutional mission, its tight community, its vibrant sociology program, and its investment in faculty as both scholars and teachers. Equally important is Oxy's proximity to phở. And tacos. And phở tacos.
How has remote learning impacted your approach to teaching?
The social science and medical research overwhelmingly agree that human connection is necessary for well-being. Since online learning can feel isolating and impersonal, I place even more emphasis on creating a class community. I give students video feedback on assignments. I assign collaborative activities. I have students share advice and resources with each other.
What do you look forward to most about returning to campus?
I look forward to experiencing what sociologists call a "collective effervescence." You know the excitement and energy that come from shared experiences? That physical sensation when everyone is present and invigorated with each other? It's hard to generate those emotions when people are muted or their videos lag. Alternatively, what I will miss from remote life is how we are all the same size online; smaller people don't have to work as hard for others to see us.
How do you balance your research with your teaching, and how much do the two intersect?
I'm working on a book manuscript drawing from my sociological research on policing and schools, so I've been thinking about the craft of writing. The misfit in me likes to cross disciplinary boundaries. I'm reading Ross Gay's The Book of Delights and re-reading bell hooks' Teaching to Transgress, a favorite of mine. They are far from my field, but I learn a lot from their prose and style. Thinking about my writing also shapes how I advise students. I tell them that good writing is hard for everyone, and that it takes revising. However, they probably don't like it when I ask them to revise their papers.