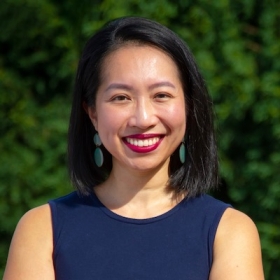 Assistant Professor, Sociology
B.A. Pomona College; Ph.D. Indiana University
Mai Thai (pronounced "my tie") is a sociologist specializing in areas of criminal justice, education, youth, race/ethnicity, and qualitative methods.
My scholarship primarily employs the tools of cultural sociology to understand power and social inequalities, and I am writing a book called Kids and Cops (under contract with the University of Chicago Press) that explores the intersections of criminal justice and educational institutions.
I have served as a fellow with the National Science Foundation, Ford Foundation, Haynes Foundation, and Mellon Foundation/Institute for Citizens and Scholars. My research has been recognized by the American Sociological Association, the Society for the Study of Social Problems, and the Society for the Study of Symbolic Interaction.
As an educator and experienced workshop facilitator, my teaching background spans various contexts. Whether in college classrooms, with student groups, or in community-based organizations, I draw from critical and engaged pedagogies in my work with diverse populations that range from high schoolers to immigrant parents and elders.