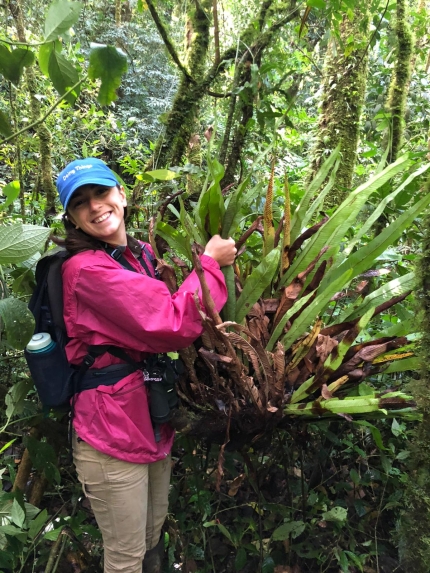 The Spring 2022 Biology Seminar Series continues with a talk from Dr. Lindsay McCulloch, "Light drives increases in symbiotic nitrogen fixation in neotropical canopy gaps." The seminar is on Tuesday, February 15th, at 12:00pm.
Lindsay McCulloch received her BA in Environmental Biology and Geography from Colgate University, where she was involved with several research projects spanning epiphyte ecology to root dynamics in Alaskan ecosystems. She did her doctoral work at Brown University in the Ecology and Evolutionary Biology department. Her dissertation focused on understanding the abiotic and biotic controls on symbiotic nitrogen fixation, a mutualism between legumes and nitrogen-fixing bacteria. Lindsay is now a NOAA Climate and Global Change Postdoctoral Fellow at Harvard University and is working on a project to connect field-based measurements of biogeochemical cycling with remotely sensed data of neotropical forest structure.
Please reach out to oasin@oxy.edu for Zoom details.