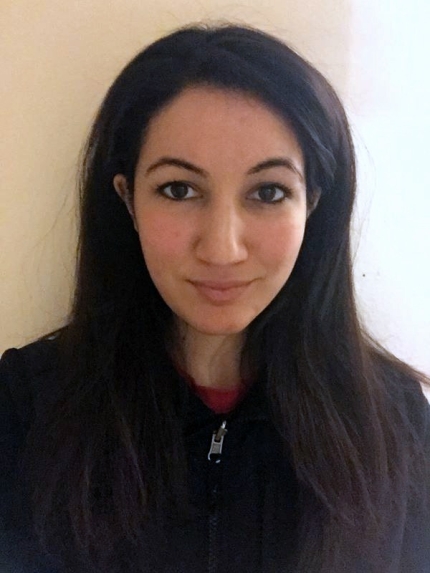 The Fall 2020 Biology Seminar Series continues with Neelou Etesami's talk. The seminar is scheduled for Tuesday, October 27th, at 12:00pm.
Neelou (Class of 2014) is currently an MD/PhD student at the Boston University School of Medicine (BUSM), where she has completed the preclinical portion of medical school and is currently pursuing her PhD in Microbiology. Her graduate research under the mentorship of Dr. Joseph Mizgerd focuses on elucidating the dynamics and protective functions of a recently defined population of memory B cells that are tissue resident in the lung. Using Streptococcus pneumoniae infection models, the Mizgerd lab has demonstrated that primed lung immune architecture undergoes alterations that are protective against subsequent related infections, highlighting a role for tissue resident immune cells in mediating heterotypic immune responses against pneumococcal infection, as well as the importance of the local immune response against respiratory infections in general. At Oxy, Neelou was a Biology major whose research career and passion for immunology began in Dr. Cheryl Okumura's research group. After graduating, she worked and volunteered for 2 years in both lab and clinical settings before entering the MD/PhD program.
Please reach out to oasin@oxy.edu for Zoom details.