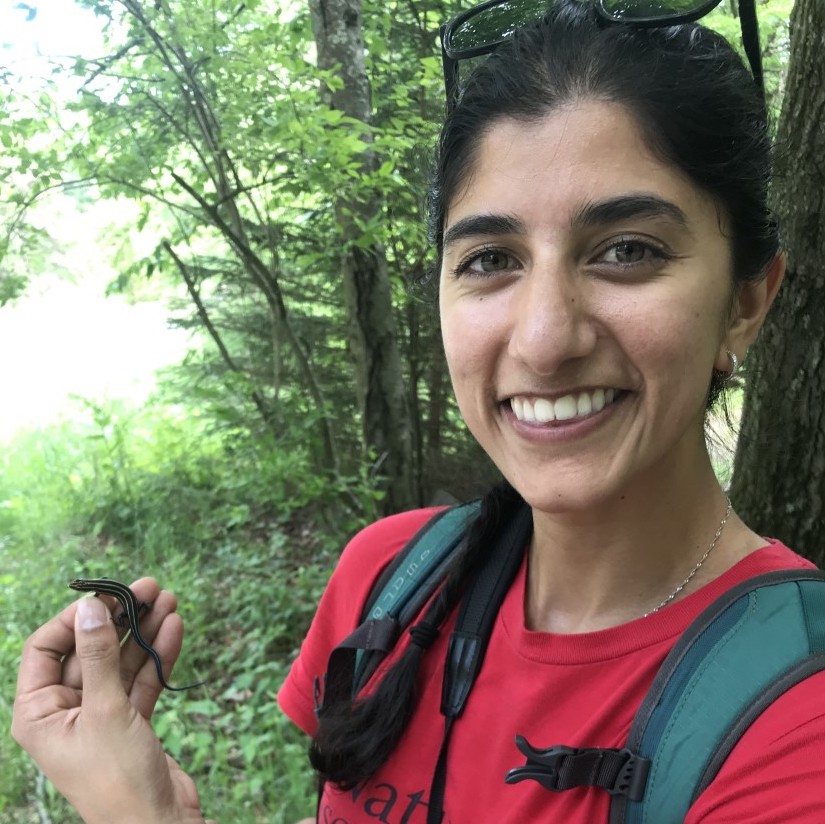 The Fall 2021 Biology Seminar Series continues with a talk from Neha Savant, "Land, people & wildlife: working for multi-species coexistence in cities." The seminar is on Tuesday, November 9th, at 12:00pm.
Neha Savant (she/her) is a Wildlife & Fisheries Ecologist with New York City's Parks & Recreation Department, and a consultant on equity and culture. She is committed to working towards multi-species coexistence in cities from both a scientific and cultural lens. Neha's seminar talk will be a collection of stories about the values within her work, her career path through academic, nonprofit and government sectors, and some examples of her efforts to integrate the wildlife perspective into infrastructure planning. This will include a discussion of her master's thesis where she worked with a local nonprofit to study the population genomics of a state threatened salamander in response to a proposed natural gas pipeline. Neha earned a B.A. in Biology from Pomona College and a M.A. in Ecology, Evolution & Conservation Biology from Columbia University.
Please reach out to oasin@oxy.edu for Zoom information.