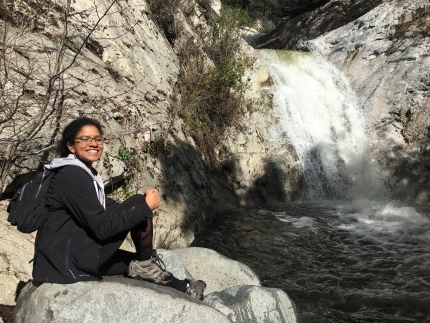 The Fall 2020 Biology Seminar Series continues with a talk by Roshni Katrak-Adefowora '19.
Roshni Katrak-Adefowora '19 received her BA in Biology with a concentration in Environmental Science. Since graduating from Occidental, she has worked as a Field Administrator with the Pasadena-based land trust, the Arroyos & Foothills Conservancy (AFC). This fall she will begin pursuing her Master's degree in Environmental Science and Management at UC Santa Barbara. Roshni will talk about her research involving the use of wildlife cameras and community science to study connectivity among urban wildlife populations of eight Southern California species. These methods and data are useful for identifying optimal placement for wildlife corridors in urbanized areas. In addition, Roshni will talk about her experiences working for a non-profit, coordinating and leading educational field trips for students and building public awareness in relation to conservation.
A recording of the seminar is available to individuals with Oxy credentials. Please reach out to oasin@oxy.edu for details.