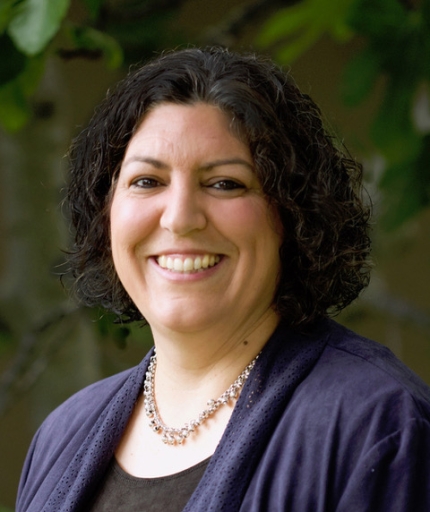 The Spring 2020 Biology Seminar Series continues with Dr. Francesca Mariani's talk, "Heal thyself. From Stem Cells to Bone and Cartilage."
Francesca Mariani is an Associate Professor and Director of the Master's Program in Stem Cell Biology & Regenerative Medicine at Keck School of Medicine, University of Southern California.  
She received her Ph.D. from the University of California, Berkeley, followed by a Post-Doctoral Fellowship at UCSF where she published two first author papers in Nature on how multiple FGFs (Fibroblast Growth Factors) pattern the vertebrate limb.   At USC, Dr. Mariani has continued to focus on how the mammalian skeleton is established during embryogenesis, and she has expanded her research to determining if these developmental mechanisms are recapitulated during repair in the adult.  Her lab uses genetic, surgical and tissue culture techniques and has originated  in vivo and in vitro models to study progenitor cells involved in bone and cartilage repair.  At USC's Keck School of Medicine she works closely with collaborators in orthopaedics and basic bone and cartilage biology with the goal of translating research findings into novel therapies for improving skeletal repair in patients.
March 3rd
11:45-12:45
Bioscience 113