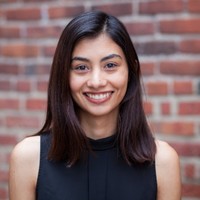 Paula Rodriguez: "Television Analytics: Ad Impact and Identifying Democratic Debate Viewers"
605 provides TV programming and ad campaign insights based on a viewership dataset containing over 21 million US households. Integrating viewing data with consumer data, we measure ad campaign effectiveness based on client criteria and goals, as well as analyzing audience viewership across many metrics. During the Democratic debates in September, analysts at 605 looked at the audience demographics, most viewed moments, and the relationship between debate viewings and concurrent shows to provide insights and help target persuadable audiences.
This event was made possible through support from the Remsen Bird Fund.