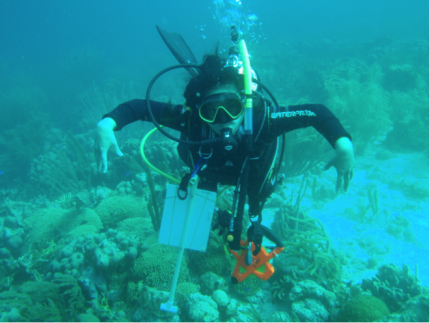 This past winter break (January 2015) I had the privilege to travel to Bonaire in the Dutch Caribbean for the CIEE J-term course in Tropical Marine Ecology Field Research Methods and Scientific Diving. 
CIEE is the Council on International Educational Exchange, a non-profit study abroad organization that sends thousands of college students all over the world each year.  The program I attended was at the CIEE research station in Kralendijk, Bonaire.  I found this program through my research mentor, Doctor Jeremy Claisse, which he found on the coral-listserv database. This program is one-of-a-kind because it's a three-week intensive "boot camp" focused on learning internationally recognized scientificsampling protocol and gaining your American Academy of Underwater Sciences' (AAUS) Scientific diving certification.  If you want to contribute towards scientific research at any university or organization you need to be AAUS certified.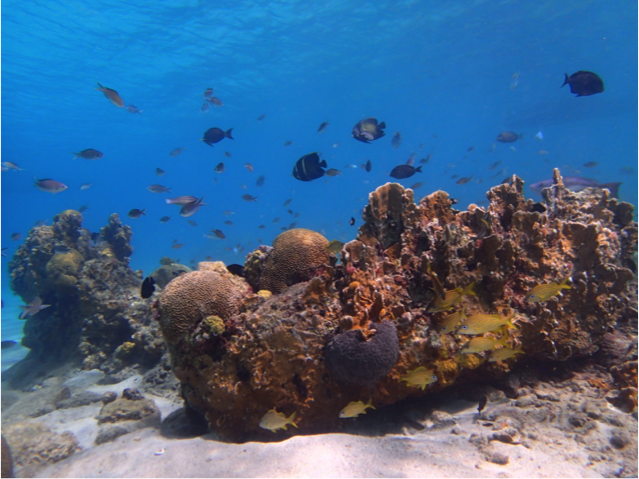 It was a perfect fit for me because I am interested specifically in coral reef ecology and conservation and I needed my AAUS diving certification. I was able to attend this course with only my PADI Open water diving certification and left with my AAUS, Rescue Diving, and Adventure Diving certifications.  CIEE Bonaire offers this course along with many others like: Coral Reef Ecology, Cultural and Environmental History of Bonaire, Tropical Marine Conservation Biology, Advanced Scuba, and Independent Research, throughout the year. You live in the dorms directly next to the research station that is right on the water.  I have never seen water so blue in my entire life.  Bonaire is a very small island off the northern coast of Venezuela, and is formally known as one of the Dutch "ABC" islands, Aruba, Bonaire and Curacao.  The island itself has a diverse range of tropical ecosystems like mangrove forests, vast coral reefs, sea grass beds, and sandy beaches.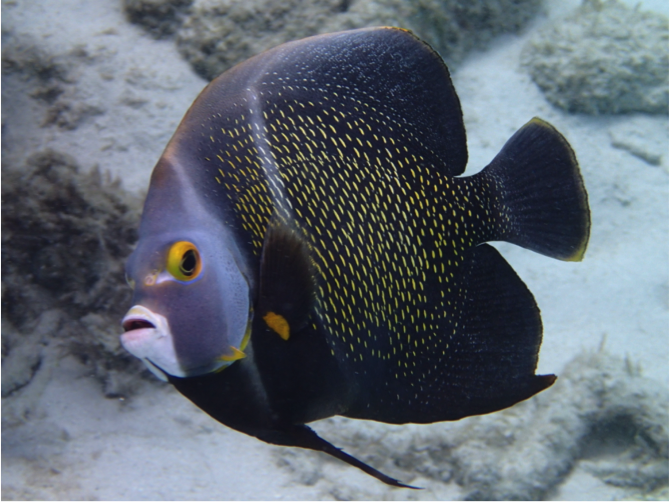 The northern coast of the island is mostly the National Park and has a desert climate.  The East side of the island is known for its strong winds due to the trade winds that are constantly blowing. These strong winds have cultivated the sport of windsurfing, which is today a staple part of Bonaire's culture. Over the weekends during the course we had excursions to Lac Bai where we learned how to windsurf and Washington Slagbaai National Park where we beach camped. Even though we only had three weeks, I feel like I left having seen a good majority of the beautiful island.   
During the week we had class on marine field research methods and scientific diving.  The two courses meshed perfectly.  In the morning, wehad lectures on AGRRA and REEF marine monitoring projects and protocol, symbiotic relationships between gobies and shrimp, or identification of Caribbean fish, invertebrates, coral, and algae. Then by the afternoon we dove, experiencing these natural marvels firsthand.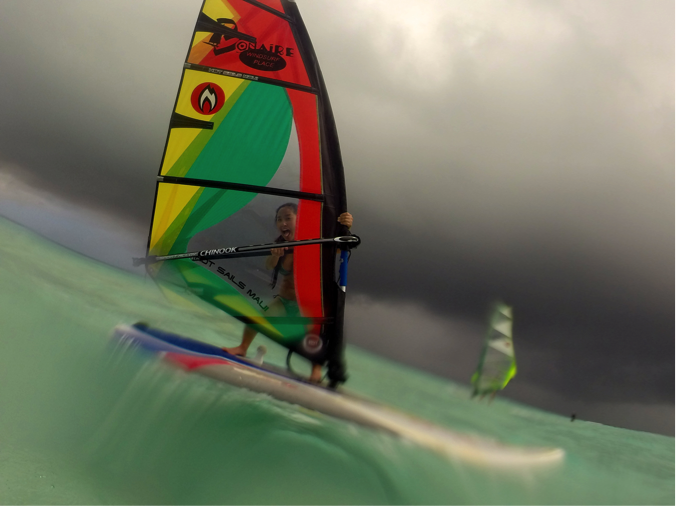 Over the three weeks I dove over 20 times and each time I still marveled at the experience. Two dives that we did really stand out in my mind, one being our fluorescence night dive and the other being our 100-foot Helma Hooker wreck dive.  During the fluorescence dive we used blue light and yellow tinted goggles to see how the marine life fluoresced at night.  The entire ocean floor lit up and neon corals, and electric anemones surrounded me.  Our deep dive to the Helma Hooker Wreck gave me a perspective on how vast and beautiful the ocean and all of its marine life is.  The scientific diving course has advanced my diving skills, taught me how to conduct research protocol at greater depths, and how to be more valuable during diving emergencies.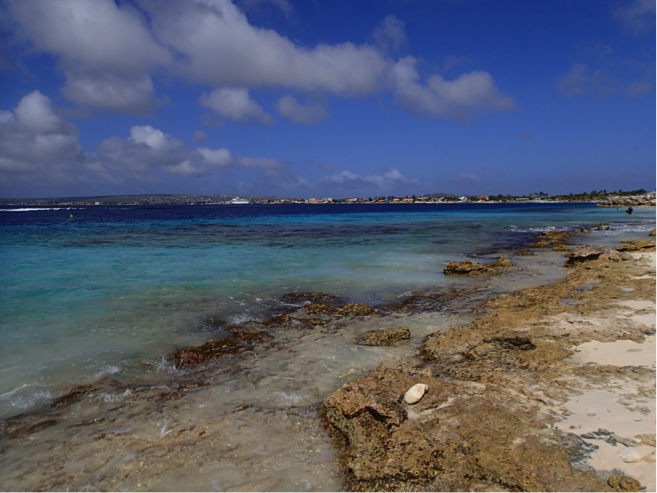 The director, professors, and interns at the CIEE Bonaire Research Station are incredibly intelligent and very nice.  I look forward to returning as an intern for the next summer or year to gain more diving experience and help with future visiting students.  I was unable to go ona traditional study abroad pogrom over the academic semester but I am so thankful that I had the chance to go to Bonaire for the J-term.  This was one of the best experiences of my life, the beauty of the island is encapsulating, and I strongly recommend this program to anyone who is interested in tropical marine biology.  My email is goozner@oxy.edu if anyone has further questions about the program or my experience in Bonaire.