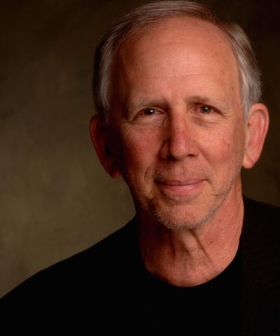 Professor, Theater, Emeritus (1969-2014)
A.B., M.A., Occidental College; M.F.A., The American Film Institute
Professor Freeman pursues a career as a writer, director, actor.
Alan Freeman most recent play is The Burials of André Cailloux.  In addition, he wrote Wall Climbing and (with Frank Denson) TEDDY & TWAIN: Purely Social.  With Denson he also wrote two screenplays, Moose Lake being the most recent.  Recently, he staged the West Coast Premiere of Anne Garcia-Romero's Paloma for the Latino Theater Company at LATC.  He also directed a staged reading of the play at New Dramatists in New York City. His work has won awards for directing, acting and producing.         …For several years he and his wife Kathie have hosted the Occidental College Theater Tours to New York and London. 
Freeman was Producing Artistic Director of the Occidental Theater Festival which was honored many times with awards such as from the Los Angeles Drama Critics and two citations from the Los Angeles City Council.  He inherited the role from Omar Paxson.  He has worked professionally as an actor at such theaters as the Mark Taper Forum, and San Diego's Old Globe Theatre.
In his last few years on campus, he directed Bernstein's Candide, Shaw's Saint Joan; HAIR, the Tribal Rock Musical; Ibsen's A Doll's House, Fefu and Her Friends by Maria Irene Fornes; Hairspray the Broadway Musical; and Two Weird Plays, an all-woman, contemporary production of The Bald Soprano by Eugène Ionesco, and the dystopian tragicomedy Far Away by Caryl Churchill.
Directing assignments for the Festival included: The Birds, The Visit, Three Penny Opera, Oklahoma, Brigadoon, South Pacific, Ruddigore, The Mikado, Hay Fever, Harvey, She Stoops To Conquer, as well as The Fantasticks and Pygmalion which won nine Awards between them.  
He has staged operas for The Los Angeles Bureaus of Music, Joan of Arc at the Stake for The Pasadena Symphony, and Menotti Operas for San Francisco Opera's Western Opera Theater.
Other productions directed for the college season have included: Major Barbara, Lysistrata, The Cherry Orchard, Little Eyolf, The Hostage, Bus Stop, Crimes of the Heart, Love of the Nightingale, The House of Blue Leaves, A Little Night Music, Sweeney Todd, Company, and Cabaret.
In acting, Festival audiences saw Freeman play leading roles in Equus, Translations, The Odd Couple, Playboy of the Western World, Amadeus, Twelfth Night, Midsummer, Romeo & Juliet, School for Wives, Getting Married, Anything Goes, and HMS Pinafore.
Locally, he produced and acted in the award-winning productions of Candida and Tartuffe at the Bank Playhouse. He has played major roles in productions at Theater West and the Santa Fe Theatre Festival.
His short film, War Sermon, won a bronze medal for Peace at the Virgin Island Film Festival and was nominated for two local Emmys.
He is Emeritus Professor of Theater and a member of the Board of Trustees at Occidental College.  Member: SDC, DG, AEA, SAG-AFTRA. 
He holds an AB in Speech & Drama and an MA in Directing from Occidental College, and an MFA in Film Directing from The American Film Institute.