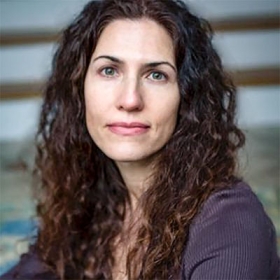 Associate Professor, Media Arts & Culture
B.A., Grinnell College; M.P.S., New York University; Ph.D., University of Southern California
Hours
On Sabbatical Fall 23/Spring 24
Allison de Fren teaches new media theory and practice.
Previously, she taught at Connecticut College's Center for Arts & Technology as a Mellon postdoctoral fellow, and at the USC Institute for Multimedia Literacy.
She is the 2010 winner of the Science Fiction Research Association's Pioneer Award for most outstanding science fiction studies essays of the year.