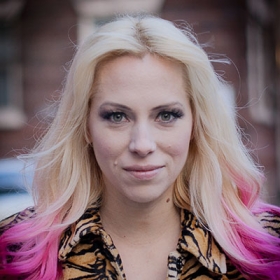 Professor, Gender, Women, & Sexuality Studies
B.A., Washington State University; M.A., Ph.D., Rutgers University
Caroline Heldman specializes in the presidency, media, gender, and race in the American context.
She has published in the top journals in her field and co-authored Rethinking Madame President: Are We Ready for a Woman in the White House? Prior to teaching at Occidental College, Heldman taught at Whittier College, Fairfield University, and Rutgers University.
Heldman has also been active in "real world" politics as a congressional staffer, campaign manager, campaign consultant, and political activist. She drove to New Orleans to help rebuild the city after Hurricane Katrina hit the Gulf Coast in 2005, and she has returned many times since. Heldman works in a leadership position with Common Ground, a New Orleans-based grassroots relief organization, and is the co-founder of Critical Response, a group that provides volunteers to engage in high-risk rescue efforts during crises and disasters.
Heldman has worked as the general manager for Bio-Energy Systems, a research manager for Consumer Health Sciences, a political reviewer for the Associated Press and as a reporter for KPFK Los Angeles. Heldman's work has been featured in the New York Times and U.S. News and World Report.