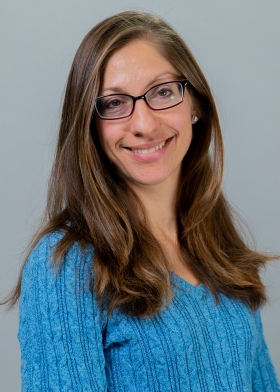 Visiting Assistant Professor, Music
B.A., Princeton University; M.A., New York University; Ph.D., Stanford University
Daniela Smolov Levy is a musicologist who studies the history of popularly oriented opera in
America. She is currently a research fellow (working remotely) at Tel Aviv University as part of
a collaborative project that explores early twentieth-century popular Yiddish theater. She is also
a research fellow at UCLA, organizing a conference for next year on the topic of Jews and
cultural boundaries in music, theater, and film in America, as well as a series of pre-conference
talks. Daniela is currently working on a book about Yiddish speakers' engagement with opera in
early twentieth-century America. She holds a doctorate in Musicology from Stanford University,
a Master's degree in Piano Performance from New York University, and a Bachelor's degree in
Comparative Literature and Music from Princeton University. Her work has been published in
the Musical Quarterly, Journal of Synagogue Music, and Wagnerspectrum, and she has given
invited talks at UCLA, the YIVO Institute for Jewish Research, the California Institute for
Yiddish Culture and Language, and the Jewish Music Forum. In addition to teaching this year at
Oxy, Daniela has taught opera history at Pomona College and courses on music and class in
American society as well as the sociology of culture at the University of Southern California.