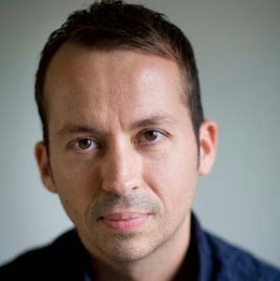 Non-Tenure Track Assistant Professor, Theater
B.F.A., Texas State University; M.F.A., Cranbrook Academy of Art
Hours:
M 1-2pm or by appointment
David is an LA-based author, performer, storyteller & host of The Moth.
David joins us in Spring 2021 to teach Collaboration. His solo show Bad Kid was named a New York Times Critics' Pick and the adapted memoir (one of Paper Magazine's "10 Best Books of 2015") was released by Harper Perennial. David was one of 7 performers chosen by Time Out New York for their 2013 New York Comedy Festival line-up. The Wall Street Journal praised him as a performer capable of guiding a crowd "from belly laughs to pin-drop silence." David guest directed at Occidental College in 2016 and has spoken about storytelling at Indiana University, Cranbrook Academy of Art & NYU's Tisch School of the Arts. Since 2012 he has performed the solo pieces Bad Kid, $1800, Story Roulette & Man In A Hole. His next show "David Crabb is Patty Crabb" debuts this fall and his next memoir, Whoever You Are I Hope You're Okay, comes out in 2019.