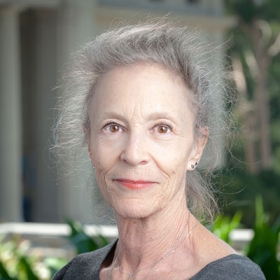 B.Music, Oberlin College Conservatory of Music; M.Phil., Ph.D., Yale University
Irene Girton teaches courses in music theory and special topics in art song, Bach and the Enlightenment, and 20th-century music.
Dr. Girton's professional roles include serving as a multimedia developer and consultant. She is the author of one of the first multimedia CD-ROM projects in classical music, Warner New Media's Magic Flute (1994), as well as the Electronic Listening Guides that accompany W.W. Norton's best-selling music appreciation textbook, The Enjoyment of Music (8th-10th editions). She served as Occidental College President Ted Mitchell's Deputy (2004-2005), and as Associate Dean for Academic Affairs at Occidental (2005-2013). Prior to coming to Occidental, she taught at Yale, the University of Hawaii, USC, UCLA, and Bowdoin College.