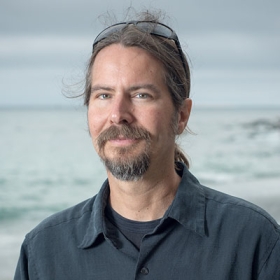 Professor, Biology; Advisory Committee, Biochemistry; Advisory Committee, Neuroscience
B.S., Indiana University; Ph.D., UC San Diego
Hours:
Monday 2:30-3:30 p.m., Tuesday 1:30-2:30 p.m., Thursday 4:30-5:30 p.m. You may also arrange an appointment - please email suggested days/time.
Joseph Schulz teaches zoology, biochemistry, and vertebrate physiology. His research focuses on the activity and evolution of venom peptides in fish-hunting cone snails.
The venom peptides are neurotoxins - valuable tools for basic research and biomedicine. His laboratory utilizes techniques in biochemistry, molecular biology, and electrophysiology.