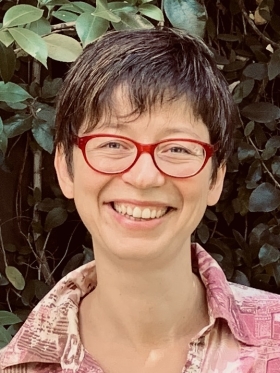 Visiting Assistant Professor, Comparative Studies in Literature and Cultures/Russian
B.A., John Carroll University; M.A., Ph.D., Stony Brook University
Hours:
M/W/Th 1:15-2:15pm (Pacific) and by appointment
Julia Sushytska teaches courses that bring into focus Eastern Europe, such as Slavic Paganism, A Pervert's Guide to Eastern Europe, and Russian Novel. She specializes in ancient Greek and 20th century European and Eastern European philosophy. Together with Alisa Slaughter, she recently translated and edited A Spy for an Unknown Country—a collection of essays by a Soviet-era Georgian philosopher, Merab Mamardashvili (ibidem Press, 2020). 
For more information please visit http://www.leopolis.site .