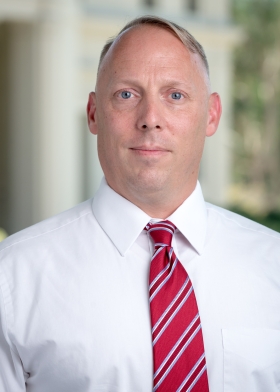 Visiting Assistant Professor, Kinesiology
B.A., Occidental College; M.P.T., University of Southern California; M.B.A. La Sierra University; D.P.T. University of Southern California; Ph.D. University of the Cumberlands
Hours:
Wednesday 11:00am-12:00pm via Zoom
Professor Kirk Bentzen teaches Anatomy and Labs, Motor Learning/Control and Labs, and Introduction to Kinesiology. In addition, he oversees the department's internship program mentoring students in physical therapy at the Therapy & Wellness Center at Adventist Health Glendale.
His previous research involving motor control in Alzheimer's disease has been published in journals such as Current Alzheimer Research. His dissertation focused on a content validity study of the physical therapy residency accreditation rubric. As a California licensed Physical Therapist his areas of interest are orthopedics, sports, disorders of the vestibular system, and leadership in health sciences.