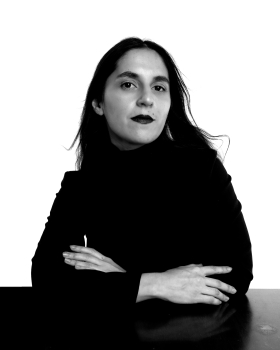 Johnston-Fix Professor of the Practice in Songwriting
A.B., Occidental College; M.A., UCLA
Ramona Gonzalez teaches courses in songwriting and music business.
Ramona Gonzalez PKA Nite Jewel is a Los Angeles based musician and multimedia artist. Gonzalez is known for her lo-fi synth-based compositions that filter '80s freestyle, electronic disco and early '90s R&B through the haze of shoegaze and an experimental approach to recording. Gonzalez received widespread critical acclaim for her genre-defining first album Good Evening released in 2008, which inspired artists such as Tyler the Creator and James Blake.
Under her Nite Jewel moniker, Gonzalez has received accolades from such journalistic sources as Pitchfork ("Best New Music"), Rolling Stone, The New York Times, and The Guardian. She has also seen her music featured in the feature-film Greenberg and video game Grand Theft Auto. Gonzalez is currently a lecturer at UCLA's Herb Alpert School of Music and a specially appointed Johnston-Fix Professor of the Practice of Songwriting at Occidental College.