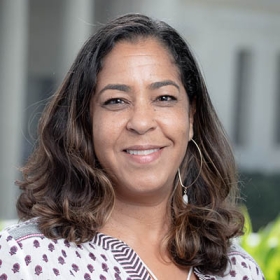 Professor, Politics; Advisory Committee, Urban and Environmental Policy
B.A., UC Berkeley; Ph.D., University of Michigan
Office:
Johnson Hall/McKinnon Center for Global Affairs 3rd Floor, Room #305
Hours:
Mondays - Drop-in 2-3:30 Wednesdays Appt.10:30-12noon
Regina Freer's research and teaching interests include race and politics, demographic change, urban politics, and the intersection of all three in Los Angeles.
Her current project is a political biography of Charlotta Bass, an L.A.-based African-American newspaper editor and activist who ran for vice president of the United States in 1952. Freer also serves on the board of the Southern California Library for Social Studies and Research and the Center for Juvenile Law and Policy at Loyola Law School. She is a former member of the funding board for Liberty Hill Foundation's Seed Fund.