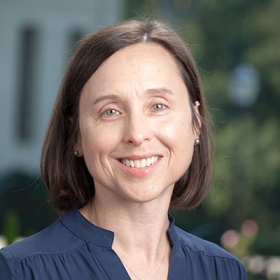 B.A., Carleton College; M.A., Stanford University; Ph.D., Rutgers University
Sharla Fett teaches courses on early U.S. and African American history, including the Atlantic World, Slavery and the Antebellum South, U.S. Women's History, and Collective Memory and Slavery's Legacies. Read her Oxy Story profile.
Sharla M. Fett is Professor of History at Occidental College in Los Angeles, working in the fields of nineteenth-century Atlantic World slavery, the antebellum U.S. South, and race, gender and health. She is the author of Working Cures: Healing, Health and Power on Southern Slave Plantations (2002) and Recaptured Africans: Surviving Slave Ships, Detention, and Dislocation in the Final Years of the Slave Trade (2017), both with University of North Carolina Press. She has also published in the journal Slavery and Abolition (2009) and has essays in New Studies in the History of American Slavery, edited by Stephanie Camp and Edward Baptist (2006), and Paths of the Atlantic Slave Trade, edited by Ana Lucia Araujo (2010). 
She has been a teaching partner with the Colored Conventions Project, founded by Gabrielle Foreman at the University of Delaware, and has edited a student-researched exhibit on California's Colored Conventions of the 1850s and 1860s titled, "Equality Before the Law: California Black Convention Activism, 1855-1865."  Currently, she is a contributor to a Digital Humanities project on the diaspora of Liberated Africans and is exploring African American engagement with the Congo region in the last half of the nineteenth-century.