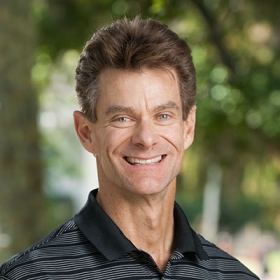 B.S., University of California, Davis; Ph.D., University of California, Los Angeles
Department Chair, Kinesiology
Hours:
M/W/Th/F 11:30-1:00 & by appointment
Stuart Rugg teaches human anatomy and biomechanics.
His research interests focus on musculoskeletal mechanics and their application to human performance. His teaching has garnered honors: the College's Linda and Tod White Teaching Prize, the Outstanding Professor honor, and the College's Loftsgordon Outstanding Teaching Award (five times). Stuart has worked as a design consultant for exercise and sports equipment companies.