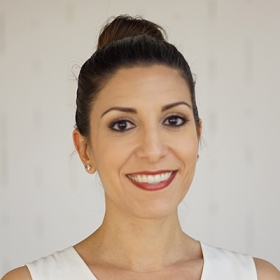 Assistant Professor, Spanish and French Studies
B.A., Occidental College; Ph.D., University of California, San Diego
Hours:
M 3:00-4:30pm; T 10:00-11:30am and by appointment
Viviana Beatriz MacManus's research and teaching focuses on Latin American and Latinx feminist theory, literature, film, and cultural studies.
Her first book, Disruptive Archives: Feminist Memories of Resistance in Latin America's Dirty Wars, (University of Illinois Press, 2020), examines cultural narratives of resistance articulated by women activists who survived Mexican and Argentinean state terrorism (1960-80s). Prof. MacManus has published in The Journal of Latin American Cultural Studies, the International Feminist Journal of Politics, and Chiricú: Latina/o Literatures, Arts, and Cultures. Her current research projects center on the politics of violence and visuality in the Américas, the cultural legacy of insurgent motherhood in Latin America's guerrilleras, and the feminist uses of horror in contending with gender, state, and racialized violence in Latin American film and literature.
Research and Teaching Interests
Latin American and Latinx literature and cultural studies
Latin American film studies
Global feminisms
Violence studies 
Gender and sexuality studies
Memory studies
Literary theory
Film and visual culture
Critical human rights studies