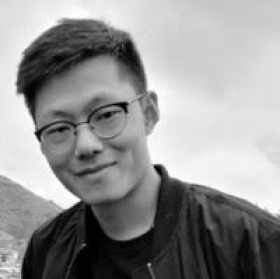 Visiting Assistant Professor, Theater and Performance Studies
BFA., Shanghai Theater Academy; MFA, University of Massachusetts, Amherst
Hours:
W 10am-11:30am and by appointment
Xinyuan Li is a scenic and lighting designer and visual artist based in California and Shanghai.
In the US, his designs include What if if only & Air (Burning Coal Theatre), Red Oleanders (UC Riverside), The Water Station (UMass Amherst), The Dream Play (UMass Amherst), Re/Emergence (Park Hill Orchard). He has assisted George Tsypin on multiple projects including opera and dance performance around the world, and served as Studio Assistant for James F Ingalls. In China, his designs include The Postman (Shanghai Theatre Academy Duanjun Theatre and tour), The Godfather (STA Grand Theatre), Jigokuhen (Shanghai ET Theatre), The Love Prison (7th Pioneer Youth Drama Festival and tour). He worked as a freelance, resident, and touring lighting designer in more than thirty theaters and venues in China. His installations Curious Perspective and Reflection Landscape were featured as part of the 17th Shanghai International Art Festival and the Shanghai Urban Space Art Season, respectively.