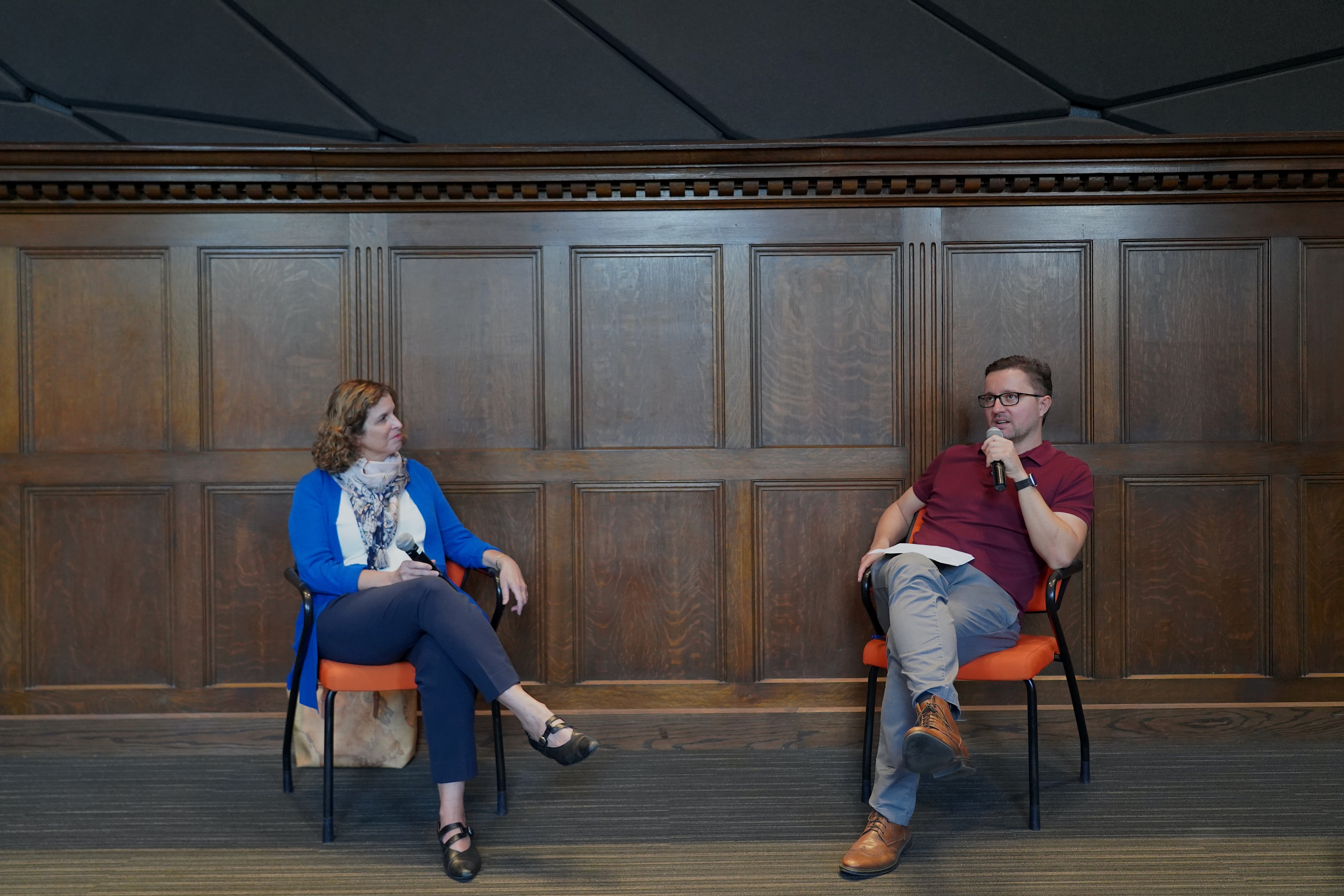 On Thursday October 20th Dr. Hilary Appel, Professor of Government at Claremont McKenna College, visited Occidental to give a talk on the current global liberal world order and spoke specifically about the Russian invasion of Ukraine.
Dr. Appel started her research on Ukraine in 2014 after the Russian annexation of Crimea and became specifically interested in how the EU guides the economic reform of Eastern European countries, and Russia's apprehension towards Ukraine's increased involvement and collaboration with the west. 
Dr. Appel's talk focused on NATO enlargement and how it pushed Putin into action.  Putin is motivated by Russian irredentist sentiments and views Ukraine as a "phantom limb," which should have always been a part of Russia. Additionally, she explained that Putin saw the expansion of NATO as the fault of the west, and feared that Ukraine would be next in terms of this expansion. Building on this idea of EU enlargement, in 2013 president Yanucovych had begun negotiating a new trade agreement with the EU which was officially signed in 2014 under president Turchynov, where the EU would open up its market to Ukraine without requiring reciprocity. This associating agreement made it seem as though Ukraine would re-orient itself towards Europe at the expense of Russia. The annexation of Crimea set the stage for renewed Ukrainian identity as more distinctly separate from Russia. 
Attending this talk, Occidental was pleased to welcome the insights of  Dr. Michael Postl the Consul General of Austria in Los Angeles as well as Dr. Julia Sushytska, Professor of Comparative Studies in Literature and Cultures/Russian at Occidental College.