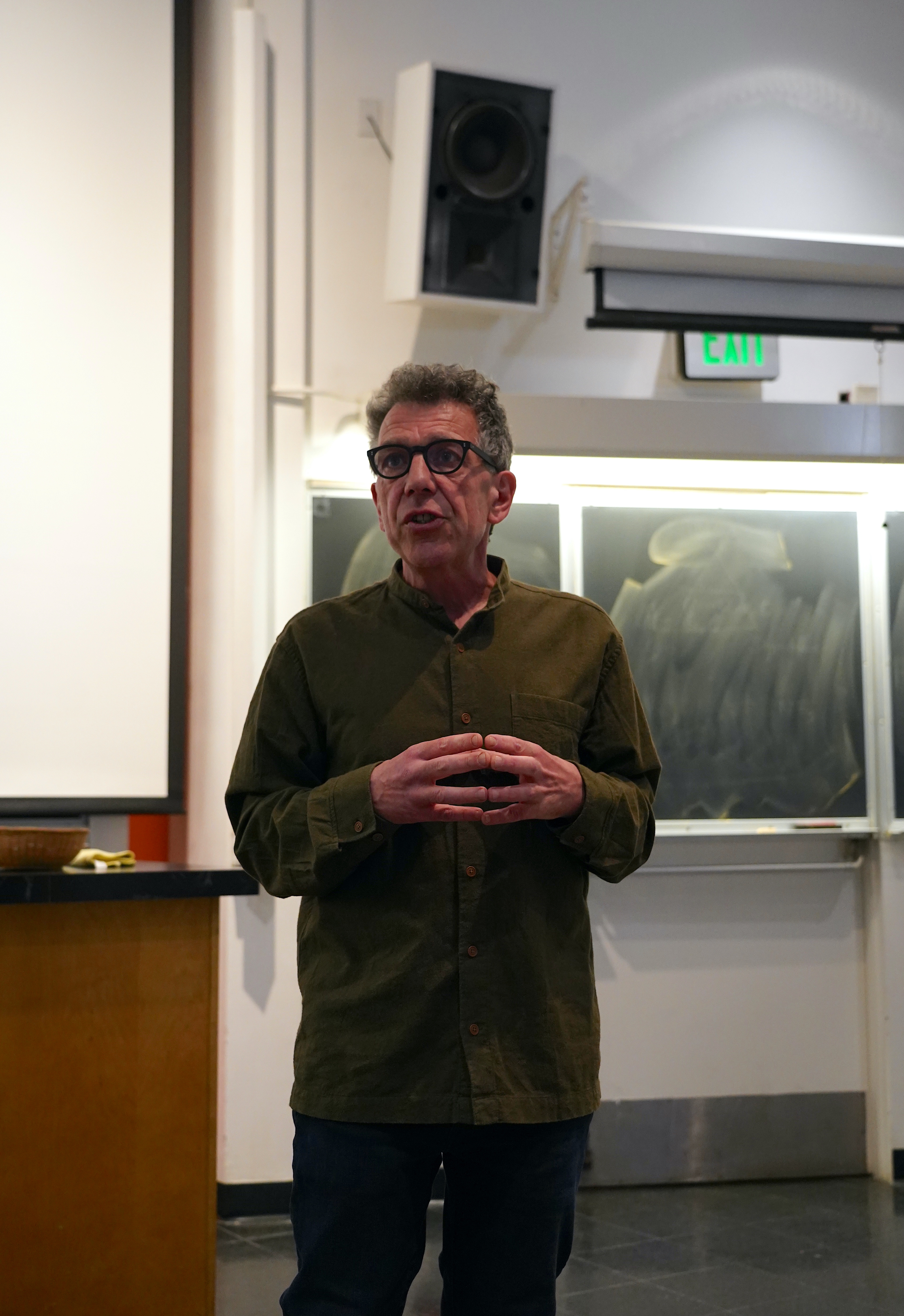 On Wednesday 9 November, David Goldblatt, a writer, journalist, academic and visiting Professor at Pitzer College came to Occidental to talk about the 2022 Qatar World Cup and the political controversies surrounding it.
Goldblatt began his remarks with some background information on the historical development of Qatar as a nation-state in the 20th century, the country's demographics, citizenship rights, natural gas based economy and social classes. He then proceeded to discuss the history of the World Cup and the significance of the 2022 Cup being held in Qatar, the first ever sporting event to take place in a Muslim majority, Arab country.
Goldblatt stated that the Qataris face intense scrutiny by the international community as a byproduct of the attention garnered by hosting the World Cup, one of the most-watched sporting events in history. He explained that increased global warming has caused a spate of deaths amongst migrant workers due to heat stroke and exhaustion. Qatari society is still overcoming legacies of the repressive Kafala system (a remnant of the colonial system of indentured servitude likely introduced by the British). Qatar further struggles with press freedoms and questions of human rights violations of women and LGBT minorities. Goldblatt made a caveat that the Qatari government is not quite so repressive as the governments of Russia, China or other Middle Eastern countries with regards to its human rights record, and that there are more university-educated women in Qatar than in most of the Middle East.
He closed his remarks by emphasizing that for Qatar, the World Cup is a way of drawing publicity to itself. As a small Gulf country surrounded by the larger powers of Iran and Saudi Arabia to the north and south, Qatar is reliant on soft power to widen its influence in the world.
To learn more about David Goldblatt, see his profile on the Guardian.