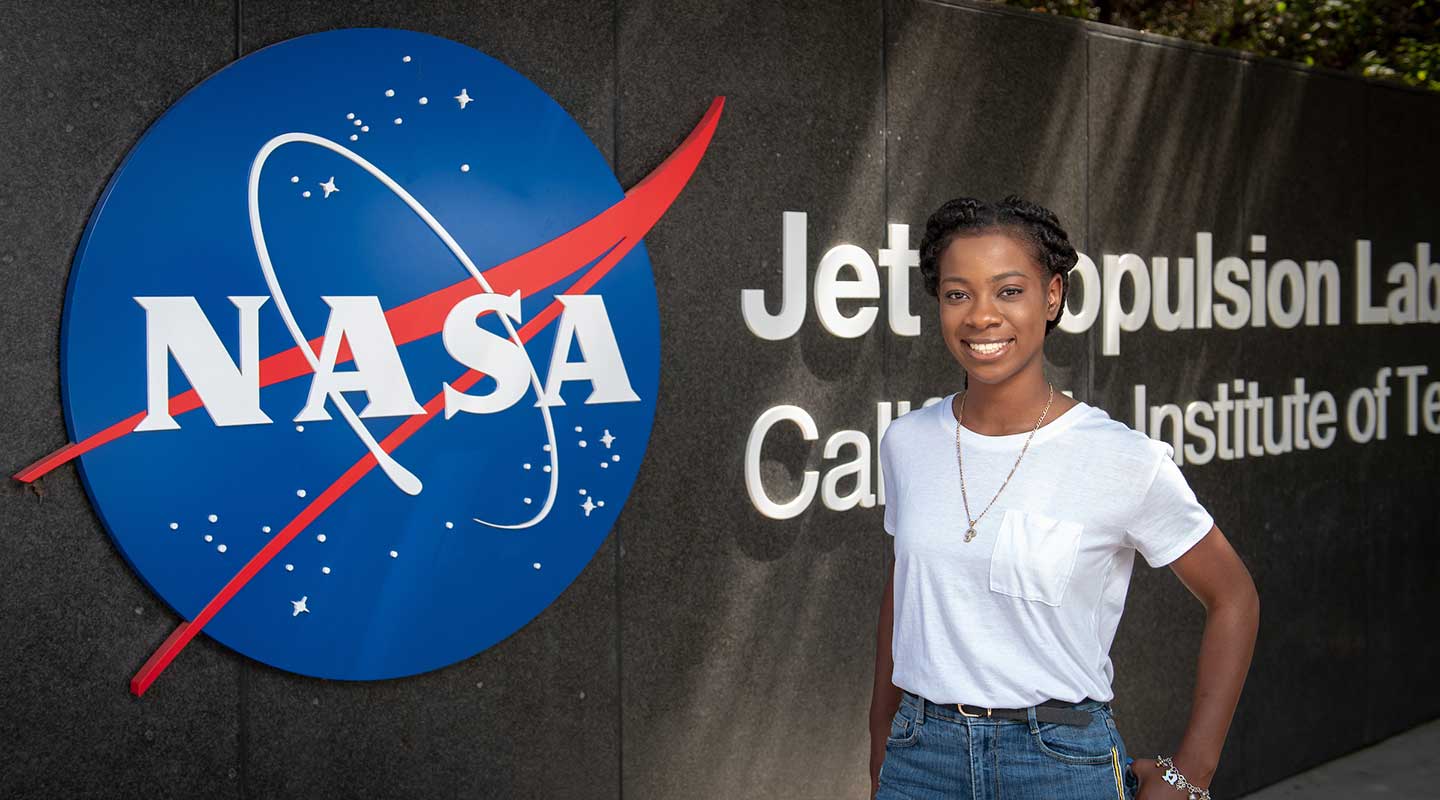 In partnership with the Career Services, the Undergraduate Research Center established a relationship with the JPL-SIRI program at the Jet Propulsion Laboratory in Pasadena, CA. 
This program will allowed talented sophomores, juniors and seniors to work on scientific research projects with JPL science mentors on-site at nearby JPL.  The JPL-SIRI program is an internship program during the academic year.
This is an outstanding opportunity for Occidental students to gain professional experience and the SIRI program offers student interns a gateway for JPL's prestigious, paid summer programs and continued research. 
The JPL-SIRI program "gives students real-life work experiences as a component of their academic program, ones that can help them make career choices and, if they decide to go into some kind of technical work, help them chart future steps in their education." Learn more about this program.
To be considered for this program, Occidental College student applicants must satisfy the following requirements:
Be enrolled as a current student
Have a minimum cumulative GPA of 3.0 or higher
Be over the age of 18 and a US citizen or Legal Permanent Resident
Be available to participate in the program 10 - 15 hours per week regularly for the duration of the program dates (one semester)
Be available to attend a weekly education component on Friday afternoons
Be eligible for and enroll in a credit-bearing course, as this program does not provide funds
Be nominated by an Occidental College faculty member
This program is designed to be a one-semester experience. Previous participants in the program are not eligible to apply.  To apply, you must be nominated by an Oxy faculty member.  Faculty members will be contacted by the Career Center once JPL is ready to solicit new applicants to the program.  Nominees will then be contacted with instructions about how to apply and advised regarding available internship opportunities (AOs).  DO NOT APPLY DIRECTLY via the JPL website as your application documents will not be accepted!
The selection process for this program is competitive.  Please be aware that the number of available opportunities may be limited and it may not be possible to place all eligible applicants.  If you meet the requirements for the program and are not selected, you are welcome to reapply at the next opportunity.
If you have questions about this program, please contact Career Services.