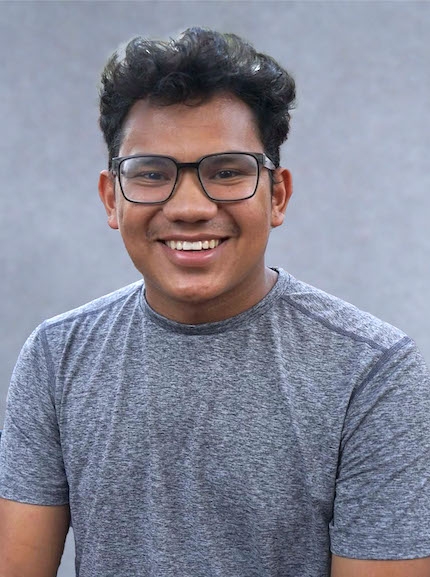 Adrienne Adams '17 is a doctoral student at USC focusing their research on how Black Trans Angelenos formed local and international information networks in the late 20th century.
Why did you choose to apply for this award?
When looking at the background of scholars who I admired, these scholars were oftentimes Ford Fellows. This fact inspired me to apply and integrate into the network of past and current Ford Fellows. Also, the foundation organizes a conference for these fellows to come together, which meant that I would be able to have built-in opportunities for integration.
Briefly describe the work you will be doing on your fellowship.
This fellowship affords me the opportunity to not TA and, in turn, have the opportunity to focus more on coursework. I will use this time to prepare for my qualifying exams, refine a forthcoming publication on histories of Black gay/bi/queer sex parties, and strategize what my next publication will be.
What are you most looking forward to during your time as a fellow?
I am most looking forward to meeting other fellows during the Ford Fellows conference and workshopping our works together.
How have your experiences at Oxy prepared you to apply for this award?
Working closely with the National Awards and Fellowship Office on applications like US-UK Fulbright Summer Program, Point Foundation LGBTQ+ Scholarship, and Truman Fellowship provided me with the tools for developing a feasible timeline for writing and refining essays and translating my experiences into writing snippets. Most importantly, I learned to get applying for fellowships, even when I do not earn one. I applied 3 times for the Point Foundation Scholarship and 2 times for the Ford Foundation before getting them. Additionally, cultivating close relationships with Oxy faculty enabled me to ask faculty for recommendations and feel confident that they intimately know my work.
What advice would you give future applicants about the application process?
Ask recommenders for a letter of recommendation at least a month in advance. In that email, include drafts of your application, a CV or resume, and a brief statement on how you have worked with them in the past (i.e. summer research, coursework, event organizing). Second, create a writing group with other people you know who are applying for that fellowship and/or completing applications in general. Writing doesn't have to be a lonely process and it is great to have accountability partners.