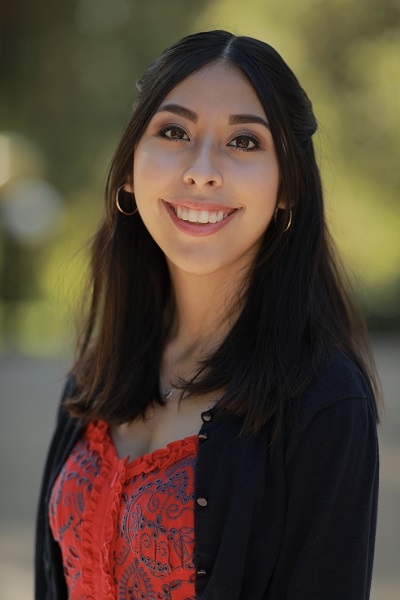 Darla Chavez Chavez '21 was awarded a Strauss Scholarship to fund a community service project and a PPIA Fellowship to study policy and international affairs.
Why did you choose to apply for these awards?
I chose to apply to PPIA due to my interest in international affairs. It seemed like a great program for me to supplement my knowledge as a DWA major. I applied to Strauss because I have a strong passion for immigration work due to my background as an immigrant myself. I also thought it would be a great way to use art as an expressive outlet.
Briefly describe the work you will be doing on your fellowships.
For PPIA I will be taking course related to public policy and international affairs. I will also partake in leadership events. For Strauss, I will be conducting an art project for unaccompanied minors going through the legal system in the U.S.
What are you most looking forward to during your time as a fellow?
For PPIA, I am looking forward to learning more about how to enact change through international affairs and public policy. For Strauss, I am excited to mix my passion for art and immigration in order to create a succesfull project.
How have your experiences at Oxy prepared you to apply for this award?
Due to my leadership experiences in ASOC Senate, as well as the continued support of Occidental professors and staff, I have been able to succesfully navigate the process of applying to fellowships and scholarships.
What advice would you give future applicants about the application process?
When applying to scholarships and fellowships, makes sure that they are something you are passionate about. Talk to professors, staff, and your friends about what you are applying to and get their feedback on your application. If something does not end up working out, do not stress out, because there always other opportunities to apply to different things. In order to succeed you have to persevere!