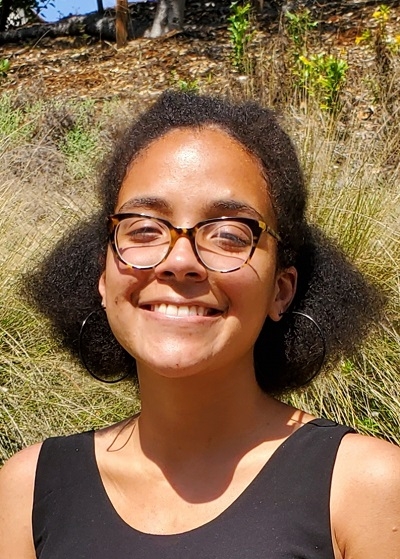 Delarys Ramos Estrada '19 was awarded a Fulbright English Teaching Assistantship to teach in South Africa.
Why did you choose to apply for this award?
I chose to apply to the Fulbright program because I knew that I wanted to pursue a career in education and public service but I was still unsure if that would manifest itself through pursuing a graduate degree or enrolling in a teaching certification program. The Fulbright program presented itself to me as an intermediary option while I was interning at The Studio Museum in Harlem, during the summer prior to my senior year. I didn't know where I wanted to go--I just knew that I wanted to go abroad and I wanted work with students of color. One day, while I was rummaging through the museum's Curatorial library, I stumbled upon a collection of Peter Magubane's photography. The photos of South African youth during apartheid resonated not only with my own experiences as a young person but also with the work I was doing then with the Harlem community. I began to think more seriously about the rich histories that South Africa and the United States share, and I felt very connected to a global movement. I began to think about my own experiences abroad--in Cuba and Ireland especially--and I decided a Fulbright in South Africa would grant me (1) time to reflect on my experience at Oxy, (2) space to plan for my future, and (3) an opportunity to improve my teaching. The fact that these would all be happening in the mother country charged the entire experience of applying with the possibility of returning to the continent where my ancestors came from, my ancestral homeland.
Briefly describe the work you will be doing on your fellowship.
I will be teaching English in South Africa through the context of U.S. and South African hip hop. This will (hopefully!) involve curating some sort of hip-hop library where students can check out ipods or cd players in order to listen to albums we will be discussing throughout the semester
What are you most looking forward to during your time as a fellow?
I am mostly looking forward to interacting with students, learning about South African history, and getting a lot of writing done in my spare time.
How have your experiences at Oxy prepared you to apply for this award?
It is very difficult for me to consolidate all that Oxy has afforded me over the years. Room and Board, Meal Plan, a fully equipped gym--and all this place asks of us in return is that we think a little. At any rate, I would say that the IPO and URC have been two essential resources for me leading up to my Fulbright acceptance. I have tutored English in Dublin, studied blackness in Cuba, and traced my lineage in a Puerto Rico struggling to rebuild after Hurricane Maria. They equipped with the experience, to put it simply, and I can never thank them enough for that.
What advice would you give future applicants about the application process?
Start early--have lots of different people (from your best friend to your most passing acquaintance) look at your draft, but don't forget that you have the final say on how you wish to present yourself.