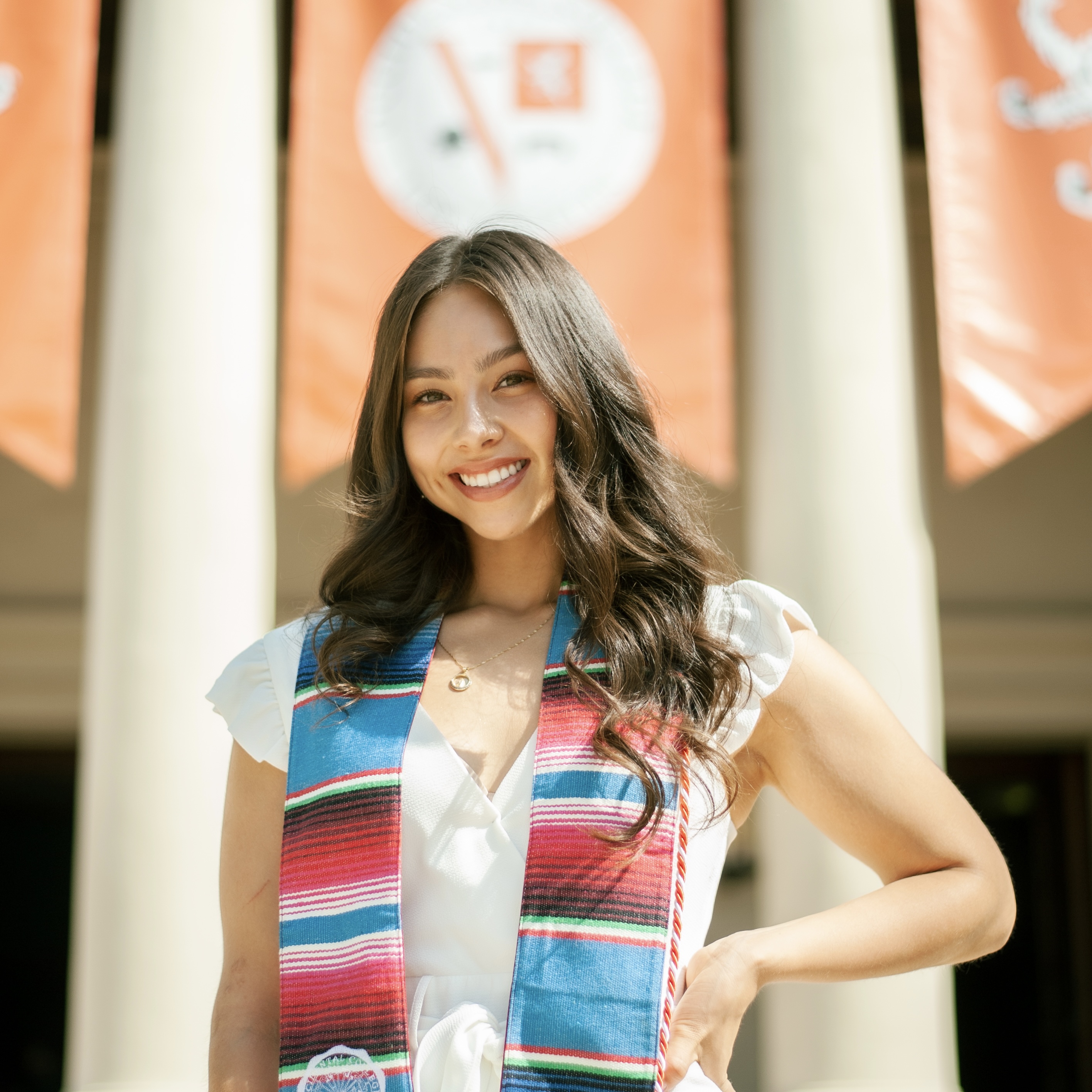 Diana Flores Barnett '21 was awarded the Fulbright Research Award to find treatments for new tissue regeneration in Spain
Why did you choose to apply for this award?
I applied for the Fulbright Research Grant because I wanted to explore my research interests before committing to a Ph.D. program. I also missed out on study abroad programs during the pandemic so the Fulbright program was a perfect way for me to openly explore my academic/research interests in any country. It just so happened that a lab in Spain was working on similar research that I used for my senior Comps at Oxy.
Briefly describe the work you will be doing on your fellowship.
I will be synthesizing and characterizing an advanced biomimetic structure that could aid in treatments for new tissue regeneration and control in situ drug delivery. I will incorporate the bioactive ions Strontium and Copper individually and in combination in order to assess their effects on tissue growth.
What are you most looking forward to during your time as a fellow?
I am really excited to finally pursue hands-on research in Bioengineering, a field that I have always been interested in. I am excited to be a part of a completely different environment, I am looking forward to stepping out of my comfort zone, learning from people with different experiences, and seeing where my time in Spain takes me next.
How have your experiences at Oxy prepared you to apply for this award?
Oxy has provided me, as well as other students, the opportunity to participate/apply to many programs. Oxy faculty such as professors, The Undergraduate Research Center, and the Fellowship and Internship Center have provided me with more than just the names of different programs, they have provided me with a great support system throughout the process as well. I am so grateful for all of the info sessions, webinars, and one-on-one meetings with my Fulbright advisors throughout the application process.
What advice would you give future applicants about the application process?
I would encourage students to really take the time to write, review, and edit their personal statements, proposals, and short responses. I would also encourage them to do so with time because you want to be able to get feedback from different people, whether you decide to use it or not. I think going back and forth with my professors and advisors about my writing really helped me feel more confident with the content in my application.