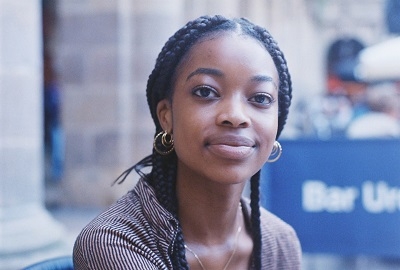 Habiba Hopson '20 was awarded a Fulbright grant to teach English in Colombia and a Davis Projects for Peace grant to teach art in Namibia.
Why did you choose to apply for this award?
Fulbright ETA: I am very interested in cultural exchange, specifically through the means of language and art. My teaching experience and Spanish language skills "qualified" me to apply but really, I applied to Fulbright because of my profound interest in utilizing art as a tool for fostering dialogue and compassion within communities.
Briefly describe the work you will be doing on your fellowship.
Fulbright: As a supporter of art education, I would like to pair conventional methods of learning English with activities that cultivate creative and verbal expression. Instead of expecting students to regurgitate words, patterns, or phrases in English, I want to offer students the opportunity for self-reflection while also improving their skills of oral and written communication in English. Davis: My community partner is the Namibia Institute for Democracy (NID), a non-partisan institution that consults with the government, schools, interest groups, and the media in the design and implementation of its programs. NID continues to seek contemporary solutions to endemic challenges, by utilizing technology, art, and other methods of healing and reconciliation. This project will take place over the course of five weeks as an after-school program at one school, the Immanuel Shifidi Secondary School, with approximately 20 learners (students).
What are you most looking forward to during your time as a fellow?
I am most looking forward to engaging with my host community in Colombia (Fulbright) and promoting creativity within Namibian students (Davis).
What advice would you give future applicants about the application process?
It's never too early to start your application! Give yourself months in advance to think, plan, write, and edit your applications. I promise you, you will appreciate the extra time.