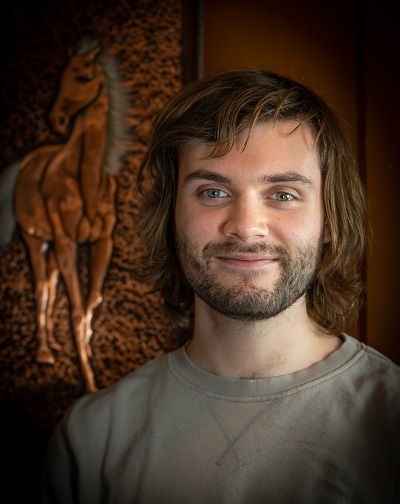 Josh Medina '19 was awarded an NSF Graduate Research Fellowship to create 3D models of bird specimens and museum artifacts. 
Why did you choose to apply for this award?
I was encouraged to apply by Dr. John McCormack, who went on to help me develop a research topic.
Briefly describe the work you will be doing on your fellowship.
I'm making a web-based library for 3D models of bird specimens and museum artifacts. The models are stitched together from photos I've taken of the specimens and artifacts. From there, I'm studying the unique research methods made available through 3D digitization.
What are you most looking forward to during your time as a fellow?
The chance to work between the biology/museum community and the world of VFX and digital art.
How have your experiences at Oxy prepared you to apply for this award?
The Moore Lab took my strange research proposal seriously, and provided great support and feedback throughout the application process. Student research at the Moore Lab was an ideal preparation for putting together a graduate-level research proposal.
What advice would you give future applicants about the application process?
Don't stress, scope down, and don't be afraid to get weird.