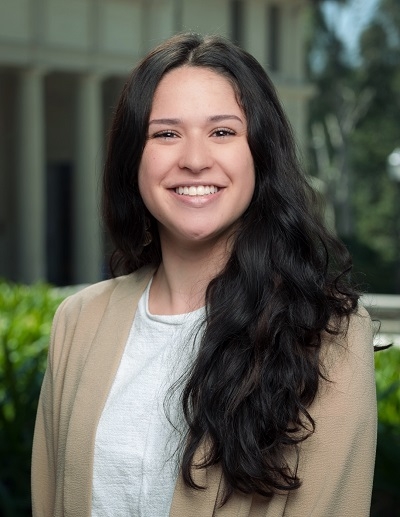 Kelsey Martin '19 was awarded a grant to fund a community photo archive project with United American Indian Involvement.
Why did you choose to apply for this award?
I was encouraged to apply to this award throughout my time at Oxy. I almost applied in my sophomore year, but I felt that the project I was (and still am) working on was still in its nascent stages. Now, the project has grown to a point where it was clear to me how the Davis grant could support creating sustainable peace in the project's community.
Briefly describe the work you will be doing on your fellowship.
I have worked with the United American Indian Involvement, a Native American social services agency, for the past three years. My work is aimed at creating a community photo archive documenting the organization's history from its creation in the 1970s through the early 2000s. The Davis grant will go towards fully digitizing the approximately 4,500 photographs in the archive as well as providing living wage stipends for community members who have dedicated their time to the project thus far.
What are you most looking forward to during your time as a fellow?
I am most looking forward to compensating community members for their work and bringing the project to a point where another (younger) student can move into my role. I firmly believe that to be an effective community scholar and activist, you need to make yourself obsolete, that is what I'm trying to do.
How have your experiences at Oxy prepared you to apply for this award?
The skill set and experiences that I gained through working at the Center for Community Based Learning under the mentorship of the center's Director, Celestina Castillo, prepared me to apply to this award.
What advice would you give future applicants about the application process?
The Davis application process is not lengthy, but it requires copious amounts of critical thought. Take your time in the planning stages. I spent a few meetings in conversation with my community partners and research collaborators in order to clearly define how this project pursues Davis' main objective, creating sustainable peace.