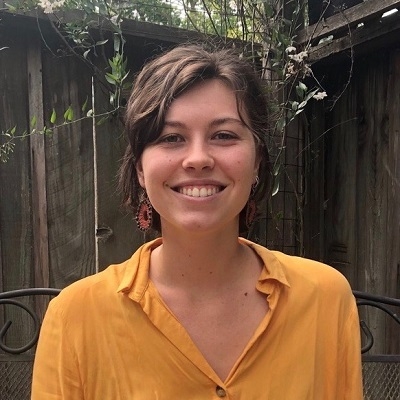 Lili Henkel '19 was awarded a Fulbright award to teach English in Spain.
Why did you choose to apply for this award?
I am very interested in pursuing a career in education (international education in particular). Working abroad as a Fulbright ETA allows me to explore this as a potential career path and figure out whether or not it's right for me. Additionally, working in Spain will allow me to strengthen my Spanish language skills, which will be very important if I decide to continue working in education.
Briefly describe the work you will be doing on your fellowship.
I will be an English Teaching Assistant at the University of Málaga (UMA) in Spain. In addition to holding regular office hours for English language students, the position also entails working with professors and putting together academic writing workshops to ensure that students are able to write, as well speak, in English at a high level.
What are you most looking forward to during your time as a fellow?
I'm really looking forward to having the opportunity to continue working with students on their writing. At Oxy, I really enjoyed my work as a Writing Advisor and Writing Fellow, and am extremely excited to be able to expand upon my previous experience. Beyond the professional aspect of the fellowship, however, I can't wait to meet and make friends with students at UMA and experience Spanish culture.
How have your experiences at Oxy prepared you to apply for this award?
My experiences as a Writing Advisor and Writing Fellow served as important demonstrators my capabilities as a potential Fulbright ETA. I was also able to bring other aspects of my time at Oxy into the application, including experiences during my semester abroad in Ecuador. Finally, the emphasis on writing, both academic and professional, throughout my 3 1/2 at Oxy really helped me learn how to draft effectively and present myself as well as I could.
What advice would you give future applicants about the application process?
Draft, get feedback, and redraft! There are so many resources at Oxy to help you make your application as good as possible. Get feedback on your application from Writing Advisors in the Writing Center, Faculty Writing Specialists, the National and International Fellowships office (Jennifer Locke). Put thought into your application, even into the short answer questions.