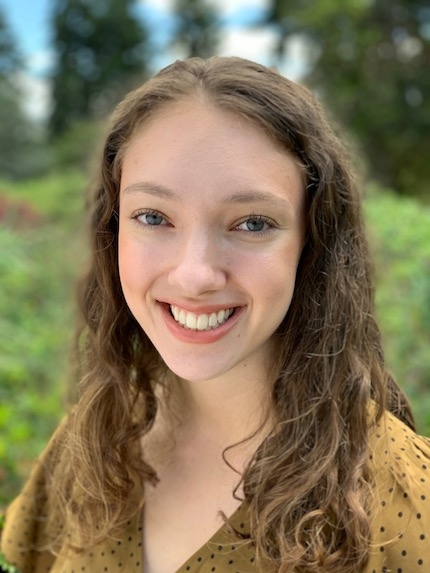 Micah Kirscher '20 was awarded a Fulbright English Teaching Assistantship to Mexico and is excited to teach English, hone her Spanish language skills, and gain a more complete understanding of the Mexican cultural context and education system.
Why did you choose to apply for this award?
There were a lot of factors that made a Fulbright ETA appealing to me. I was drawn to the emphasis that Fulbright puts on cultural exchange and mutual understanding, which was something I loved about my study abroad experience and wanted to continue practicing. I was also excited about the possibility of impacting country-to-country relations between the U.S. and Mexico as a de-facto cultural ambassador and deepening understanding between our two countries.
I chose to apply to Mexico specifically because my early experiences in Mexico influenced my passion for intercultural exchange and the Spanish language, and I wanted the chance to have a more in depth experience in the country. From a more practical standpoint, I wanted a program and experience where I would be able to hone my Spanish language abilities and also gain a more complete understanding of the Mexican cultural context and education system. I'm still not completely sure of my career goals post Fulbright, but I do know that I'm really interested in education policy and public policy more broadly, specifically relating to Mexican and Central American communities in the U.S. Hopefully, living and teaching in Mexico for 10 months will help me both gain more clarity about what exactly I want to do post-Fulbright, and also allow me to more successfully engage with Spanish-speaking communities in the U.S. once I return.
Briefly describe the work you will be doing on your fellowship.
I haven't gotten any details about my specific placement yet, so all I know right now is that I'll be an english teaching assistant at an educational institution somewhere in Mexico! I'm hoping to be able to incorporate some elements of improvisational exercises into my classroom, too.
What are you most looking forward to during your time as a fellow?
I'm really excited to be back in Mexico, and experience the country this time in 'adulthood' and for a long enough time to really feel like a resident. Aside from the in-classroom work, which I am really looking forward to, I also hope to make friends with Mexican students my age and develop ties to my host community. I'm also really excited about the food!
How have your experiences at Oxy prepared you to apply for this award?
The Oxy-at-the-UN Program gave me relevant experience with international affairs and diplomacy that 'qualified' me for the grant. But, I think Oxy's focus on curiosity, exploration and social justice cultivated the environment for me to aspire to something like a Fulbright, and the tools to apply for one.
Taking Prof. Bolyanatz Brown's 'Spanish in the United States' course also sparked my interest in the intersections of sociology, linguistics and policy, which is ultimately what motivated me to apply for this grant. Prof. Bolyanatz was my mentor and partner throughout the writing and interview process, and I know I would not have gotten this award without her continuous support!
What advice would you give future applicants about the application process?
Start early! It's so nice to not feel any time pressure and be able to focus completely on crafting your application. I think it's also really important to work with mentors to revise and edit your essays. There were probably 10-15 different versions of my essays, and each time I would get feedback from a mentor, I would come away with a stronger and more refined version.
I would also say don't forget that you can apply for awards after graduation! For some reason I had the idea that it was better to apply for awards like the Fulbright during your senior year, but I'm actually really glad that I applied after graduation instead. Because I wasn't in student mode anymore, I think it was easier for me to write my application from a forward looking mindset and connect the dots between my Fulbright experience and my future goals.
I would also absolutely recommend reaching out to alumni! As a whole, Oxy Fulbright alumni are so willing to help and share their experiences with Oxy applicants. And take full advantage of all the resources Oxy has to offer! Jennifer Locke and the entire Oxy Fellowships Office want to support you through this process, and I personally found the writing workshops, info sessions and one-on-one meetings incredibly helpful.