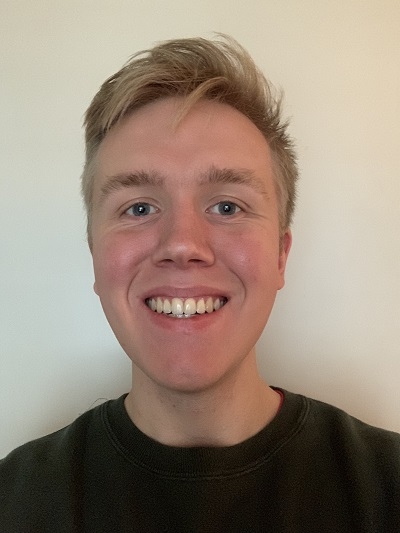 Peter Johnson '19 was awarded a Fulbright grant to teach English in Germany.
Why did you choose to apply for this award?
While looking for opportunities to continue to pursue my interests in language and literature after graduating from Occidental, I decided to apply for a Fulbright English Teaching Assistantship in Germany. The program is appealing to me because it allows me to further pursue my intellectual interests while also gaining practical experience working in another country. The program's pedagogical focus also enticed me to apply.
Briefly describe the work you will be doing on your fellowship.
I will be teaching German students English.
What are you most looking forward to during your time as a fellow?
I'm quite excited to critically and professionally engage with both the English and German languages, albeit now as an educator instead of a student.
How have your experiences at Oxy prepared you to apply for this award?
Oxy left me with the intellectual excitement and practical skills necessary to be a Fulbright scholar. My work at Oxy sharpened my writing in ways directly practicable for applying to this award. I was also inspired by the numerous wonderful educators I encountered among Oxy's faculty during my time there. Their ability to both challenge and motivate students shaped my own approaches to educating.
What advice would you give future applicants about the application process?
Be specific in describing what experiences you've had that, in your view, make you the best candidate for your chosen award. Don't forget that you are applying to one country's program specifically. What is that country's commission looking for in applications? Finally, make clear the continuity from your previous experiences to your current interest in the Fulbright program. What has shaped your interests and outlook such that you are applying?