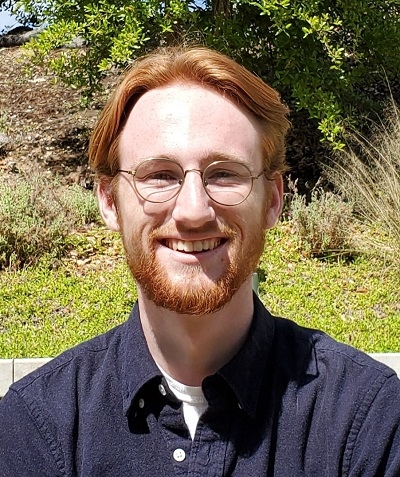 Samuel Page '19 was awarded a Fulbright English Teaching Assistantship to teach in Russia.
Why did you choose to apply for this award?
I wanted to find a program that was nationally competitive, that would give me some structure immediately following graduation, and that would allow me to further pursue my Russian language studies before applying to graduate school.
Briefly describe the work you will be doing on your fellowship.
I will be teaching English courses to high school and/or college-level Russian students at a local institution in a mid-sized city in Russia, where English instruction is not as common as in, say, Moscow (I still don't know where exactly). I am also responsible for developing programs and events that can include the larger community and that will help us to share and understand our respective cultures.
What are you most looking forward to during your time as a fellow?
I am very excited to live abroad and on my own for an extend period of time. The two months that I spent studying abroad in Russia in the Summer of 2018 came and went very quickly, whereas the nine-twelve month range of the Fulbright grant will let (or force) me to genuinely let go of my American life for a time and integrate as best I can into Russian society.
How have your experiences at Oxy prepared you to apply for this award?
Several classes that I have taken at Occidental were instrumental in helping me to reach this point. Particularly important were the classes (and professors) in my major department, Comparative Studies in Literature and Culture. It was those classes that transformed me from a jaded frosh attempting to quickly complete my required language courses to an avid collector of foreign alphabets and books.
What advice would you give future applicants about the application process?
The Fulbright application is tricky because you are pressed both to respond to the program's very broad prompts and to inject something of your own personal story into a single-page personal statement. I also found it difficult to envision what cultural programs I would try to institute and how I would do so, never having done anything remotely similar before. That said, I would advise anyone applying to identify what about the country, language, or program got them interested in the first place, and to center their application around that idea. Rather than attempting to say exactly what you think the Fulbright reviewer wants you to say, think about how the aspect that you love pertains to what Fulbright stands for, and a unique yet genuine personal statement should spring from there.