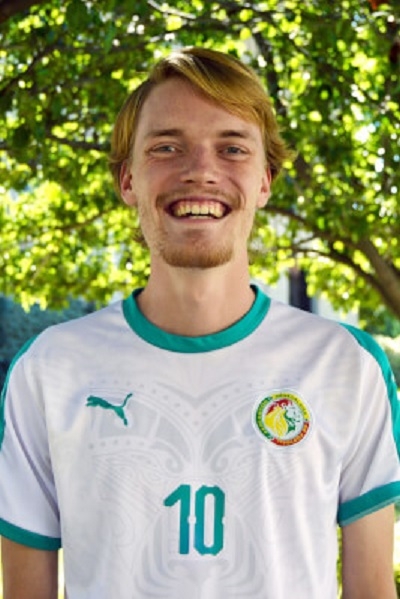 Thomas Robertson '20 was awarded a Fulbright award to conduct research in Burkina Faso.
Why did you choose to apply for this award?
I chose to apply for Fulbright because I wanted to pursue international relations field research in Burkina Faso, and such opportunities are difficult to find (and fund). Fulbright would allow me the opportunity to develop a personal and professional relationship with distinguished regional specialists in my field of interest while also allowing me to connect with a different culture for 9 months and would let me use my French in a professional setting.
Briefly describe the work you will be doing on your fellowship.
I will be working with a professor in Ouagadougou to study how violence in rural Burkina Faso (particularly affecting ethnic minorities like the Fulani) has impacted politics and inter-ethnic community relations in Ouagadougou, the capital of Burkina Faso (and also a major population center for most ethnic groups in the country, especially in the wake of this violence).
What are you most looking forward to during your time as a fellow?
If I get to go, I am most excited to join my host professor's research team, but I am also really excited to explore the running scene of Ouagadougou. As part of my community interaction requirement for the program, I want to join local running clubs and help other (especially young athletes) improve and make friends through running in the same way that I have while running Cross Country and Track at Oxy.
How have your experiences at Oxy prepared you to apply for this award?
The literature review I wrote for my Junior Seminar set the groundwork for my proposal. Doing Summer Research also taught me how to write proposals. Collaborating with my friends and classmates on personal projects also helped me brainstorm.
What advice would you give future applicants about the application process?
Start early! Focus on something (and somewhere) you are really passionate about. I was researching Burkinabe politics while procrastinating doing my upcoming assignments; there is something that you do research on-the-side in, and you can and should pursue research in that area! When looking for an affiliation, ask your professors if they know of anyone (or know someone who might know someone). Looking at Google Scholars is also helpful to find scholars in the research area or in your country of choice. And don't give up even if you do not get many responses from potential affiliates! I contacted at least a dozen people before someone would reply to me.