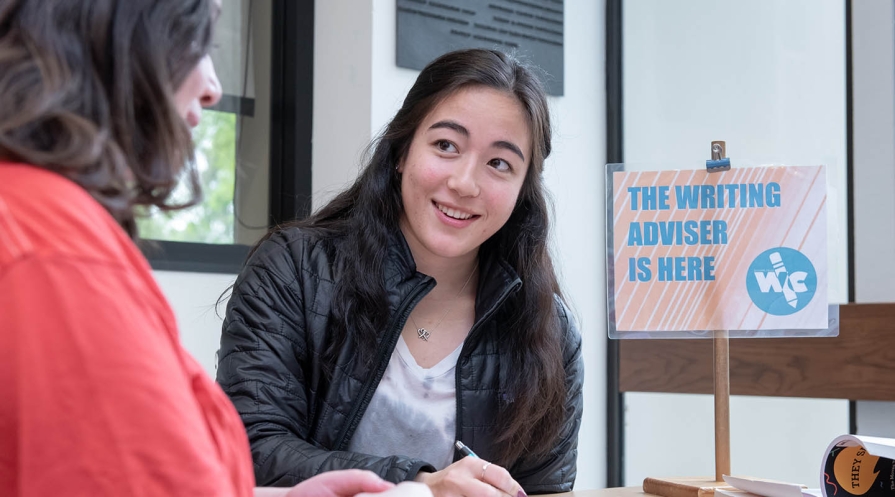 The Writing Center offers all students resources to support their writing at any stage in the writing process, for any task or genre, and in any discipline. Students can work 1:1 with peer Writing Advisers or Faculty Specialists.
The Writing Center is OPEN for Fall 2021!
Work with a Peer Writing Adviser
The Writing Center will be open Sun-Thur from 4:00-10:00pm for in-person drop-in sessions with peer Writing Advisers starting on 9/07. No appointment necessary! Just stop by the check-in table outside the Writing Center on the ground floor of the Academic Commons.
Work with a Faculty Writing Specialist
Appointments with Faculty Writing Specialists (in person or via Zoom) begin on 8/31. Click on Make an Appointment below and locate the schedule: Faculty Writing Specialists fall 2021.
If you are new to our appointment system you'll have to create an account before accessing the schedules. Click on How to Make an Appointment for info. We look forward to working with you!