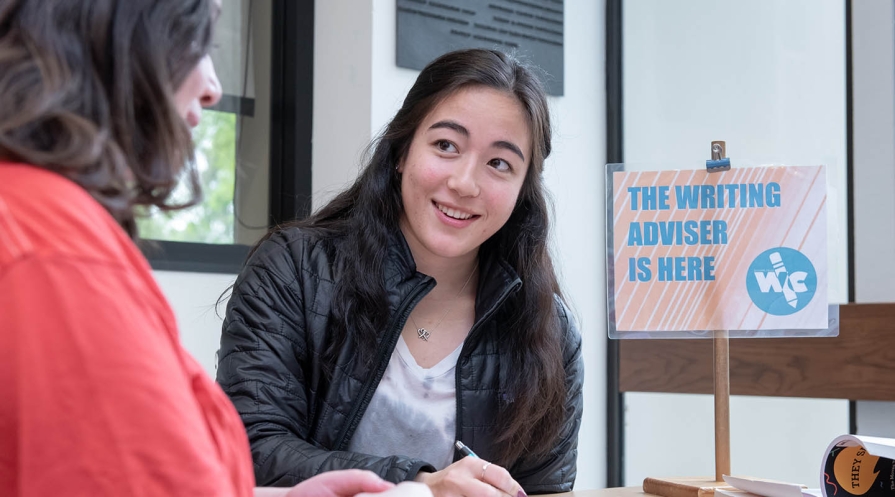 The Writing Center offers all students resources to support their writing at any stage in the writing process, for any task or genre, and in any discipline. Students can work 1:1 with peer Writing Advisers or Faculty Specialists.
The Writing Center is ONLINE for Spring 2021
Students can make an appointment to work with Faculty Writing Specialists (available starting 1/20) or peer Writing Advisers (available starting 1/24). We offer two appointment options:
sign up for an online video meeting via Zoom with a Writing Adviser or Faculty Specialist
OR upload a document to request written feedback only through a response rubric
Look for our Writing Workshop Series to continue virtually – delivered synchronously and recorded for asynchronous viewing.