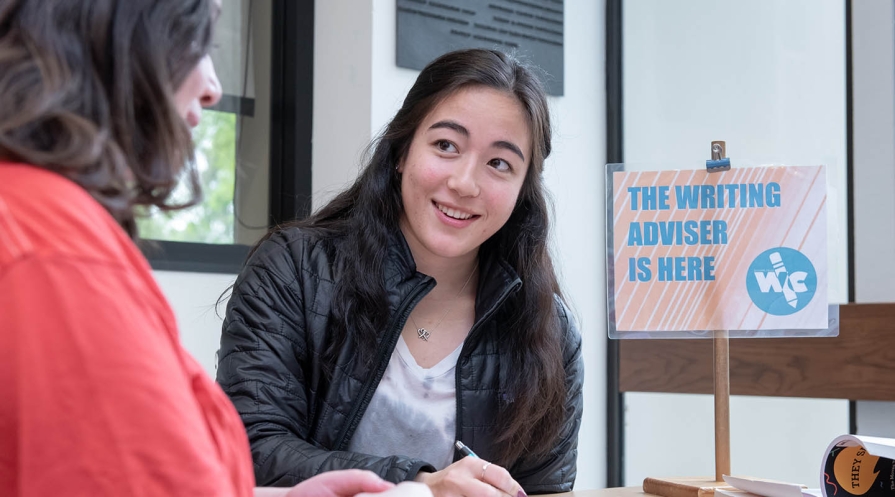 The Writing Center offers students from all disciplines two types of support to work on their writing: peer-to-peer, drop-in consultations with knowledgeable Writing Advisers and appointments with Faculty Writing Specialists from the Writing and Rhetoric department.
The Writing Center is ONLINE for Fall 2020
Students can make an appointment to work with peer Writing Advisers (available starting 9/06) or Faculty Writing Specialists (available starting 8/26). We offer two appointment options:
sign up for an online video meeting via Zoom with a Writing Adviser or Faculty Specialist
OR upload a document to request written feedback only through a response rubric
Look for our Writing Workshop Series to continue virtually – delivered synchronously and recorded for asynchronous viewing.