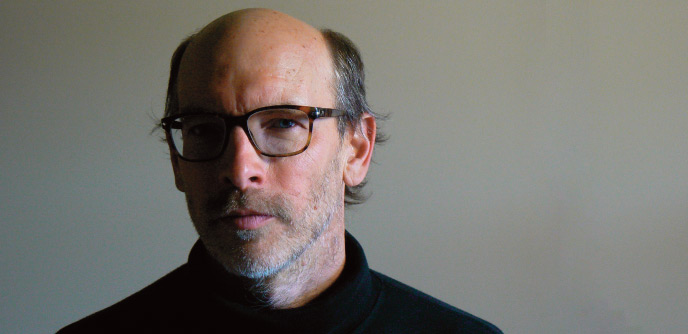 Terry Kitchen '81 revisits Boston's underground music scene looking for the Next Big Thing
by Nicholas Schou '92 The Weed Runners: Travels With the Outlaw Capitalists of America's Medical Marijuana Trade,  (Chicago Review Press; $16.95). The annual harvest of marijuana is valued at $35.8 billion—more than the value of the United States' corn and wheat crops combined. While there is significant money to be made, pioneers of the medical marijuana movement are still struggling. Focusing on 2009-2012, three dynamic years of shifting regulations in California, The Weed Runners tells the story of America's pot economy as it slowly attempts to transition from underground to mainstream. Schou is an award-winning investigative journalist with OC Weekly. He lives in Long Beach.
 by Terry Kitchen '81 Next Big Thing, (Urban Camp­fire Press; $12.99; e-book, $9.99). After years in the sub-basement of Boston's underground music scene, wordsmith Mark Zodiac is used to enduring abuse, neglect, and indifference to his music—and that's just from his own band. Then he's thrust into the spotlight on the night of Shadowland's record-release concert, much to the chagrin of his best friend—the band's star-in-waiting, Will. With the record moving up the charts, Mark strives to keep control of his music without selling his soul in the process. Kitchen (aka Max Pokrivchak '81) is a 30-year veteran of the music business. Next Big Thing is based on his years with the '80s Boston band Loose Ties. (A companion soundtrack, Songs From Next Big Thing, features Rebecca Lynch '81.) He lives in Boston with his wife and cat.
, by Mark J. Grant '72 Lila: The Sign of the Elven Queen (Mascot Books; $14.95). Six-year-old Lila lives with her parents in New York City. She always knew that her big eyes made her special, but she never realized how special. She can see her invisible pet dog, Fluffy, who introduces Lila and her family to a kingdom of invisible people from Iceland. Their lives are changed forever when Lila learns she's a real princess. A 37-year veteran of Wall Street, first-time novelist Grant has run capital markets for four investment banks and writes "Out of the Box," a commentary on the financial markets that is distributed daily to about 5,000 large money-management institutions in 48 countries.
by Barbara Tischler '92 36 Home Organizing Ideas for Your Family Around the Year,  (CreateSpace; softcover, $4.49; e-book, $.99). While a student at Oxy, where she majored in social psychology and minored in art history, Tischler developed an interest in the interaction between people and their physical environment. Now she is the owner of the Clutter Coach, a professional organizing service in Wheaton, Ill. 36 Home Organizing Ideas offers month-by-month, timely tips to help families organize their homes. She has also published two e-books for the Kindle: Get Organized! A Collection of How-to Organizing Articles, and Organizing: Paper Management at Home ($.99 each). In her DVD, Organizing Your Home ($14.99 on Amazon), Tischler gives a home-organizing presentation at the Addison (Ill.) Public Library.
by Gary Wayne Walker '63 Vengeance Is Mine,  (CreateSpace; softcover, $14.99; e-book, $8.99). In 1949, when prominent Hollywood lawyer Everett Taylor travels to Riverside County to defend a woman charged with murdering her husband, he is convinced his career has hit a new high. Once he starts to work on the case, however, his life becomes complicated, unpredictable, and dangerous. Then a dark, hidden history in St. Louis surrounding his first marriage, involvement with the L.A. mob headed by Mickey Cohen, and increasing health and financial problems all conspire to unravel his once comfortable life. Larceny, murder, prostitution, greed, betrayal, and retribution all play a part in this family saga that spans 80 years and four generations. A political science major at Oxy, Walker has lived in Fresno since 1979, and is retired as an insurance agent. He is a frequent contributor to The Fresno Bee.
 by Carnegie S. Calian '55 The Spirit-Driven Leader: Seven Keys to Succeeding (Westminster John Knox Press; $15). What do Bill Gates, King Solomon, and Lincoln have in common? They are excellent examples of how leaders under pressure manage to succeed. Calian, president emeritus of Pittsburgh Theological Seminary, has written a handbook for harried executives. He outlines seven keys to effective leadership under pressure: creativity, competence, commitment, character, collegiality, compassion, and courage. Filled with telling anecdotes, the book asks readers to look not only within themselves but to reach out to others to inspire hope and build stronger communities in trying times. Calian is currently a visiting professor at the Joseph M. Katz Graduate School of Business at the University of Pittsburgh.